Nigeria's MJ Directs Traffic In Maiduguri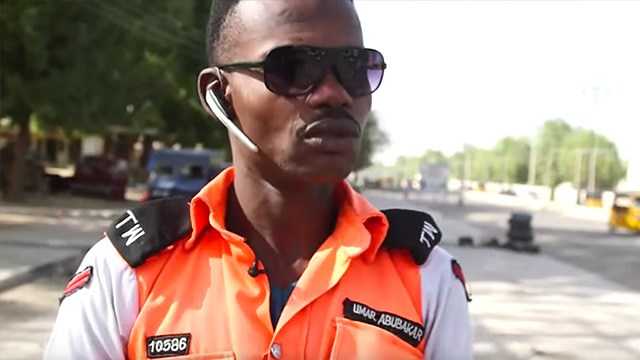 The Michael Jackson dance moves of Nigerian traffic policeman, Umar Abubakar, has earned him the nickname MJ Traffic.
He keeps the cars moving in the north-eastern city of Maiduguri as he jives and gesticulates to an MJ beat that only he can hear.
Umar told BBC News; "I like to listen to Michael Jackson song. I like him very much! I'm calming the heart of my people. I make them laugh and happy."
Umar used to be a footballer and a dancer before joining the police.
Watch Umar Abubakar's MJ moves.
Source: BBC News & MJWN
Leave a comment