Michael's Debts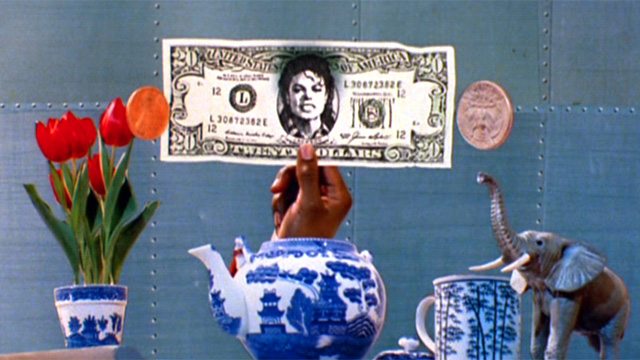 Despite receiving millions of dollars annually from his song catalogs, a forensic accountant testified yesterday that Michael year after year, spent more than he earned, including $30 million in annual debt payments.
William R. Ackerman, testifying as a defense witness on behalf of AEG Live, offered a detailed look at Michael's finances, telling jurors that he spent money on donations to charity, gifts, travel, art and furniture.
"He spent a lot of money on jewellery," Ackerman said with a chuckle.
Neverland Valley Ranch, which Ackerman called "a mini-theme park," with its maintenance staff, zoo and train that travelled around the property, was also a huge drain on his income, the certified public accountant testified.
Still, he said, "consistently, his largest expenditure was interest expense. He spent a ton of money on interest."
Michael's biggest expense was $30 million in annual payments on his debt when he died in 2009.
Interest on the loans grew over the years, ranging from a little less than 7% to 16.8% annually, Ackerman said. As early as 1993, Michael owed $30 million, a figure that grew to $140 million by 1998. From June 2001 through June 2009, his debt increased by about $170 million. When he died, Ackerman said he owed $400 million to $500 million.
Ackerman also added that Michael had no loans after 2007, and at the time of his death, he was three to four months behind on payments for the San Fernando Valley home where his mother lived. "He was tapped out," he said.
The CPA is the latest high-priced expert to testify in the trial and Ackerman said his company has received $825,000 for its work on the trial.
AEG Live has spent around $1.5 million on experts to testify about Michael's financial condition, which could be a key factor in the amount of damages the firm could owe Mrs Jackson and Michael's three children.
Michael's debt has become a contentious issue during the trial, now in its fourth month. During testimony by a previous expert called by AEG, it was revealed that the Internal Revenue Service had valued his portion of the Sony/ATV song catalog as being worth hundreds of millions of dollars more than his total debt. But Ackerman, whose testimony is continuing, said Michael was in a "precarious financial position." He provided details of Michael's 1985 purchase of the ATV music catalog, which contains many Beatles songs, for $49.5 million. Michael merged it with Sony's catalog a decade later, receiving $115 million, along with a guaranteed $6.5 million a year, which was increased to $11 million annually in 2008.
The CPA also testified that Michael's tours in the 1990s were not money-makers. He said Michael broke even on the 'Dangerous' tour and lost $11.2 million on the 'HIStory' tour.
Debbie Rowe is expected to give evidence in the trial later this week.
Source: Associated press, CNN & MJWN
Leave a comment