'Michael Jackson The Mirror'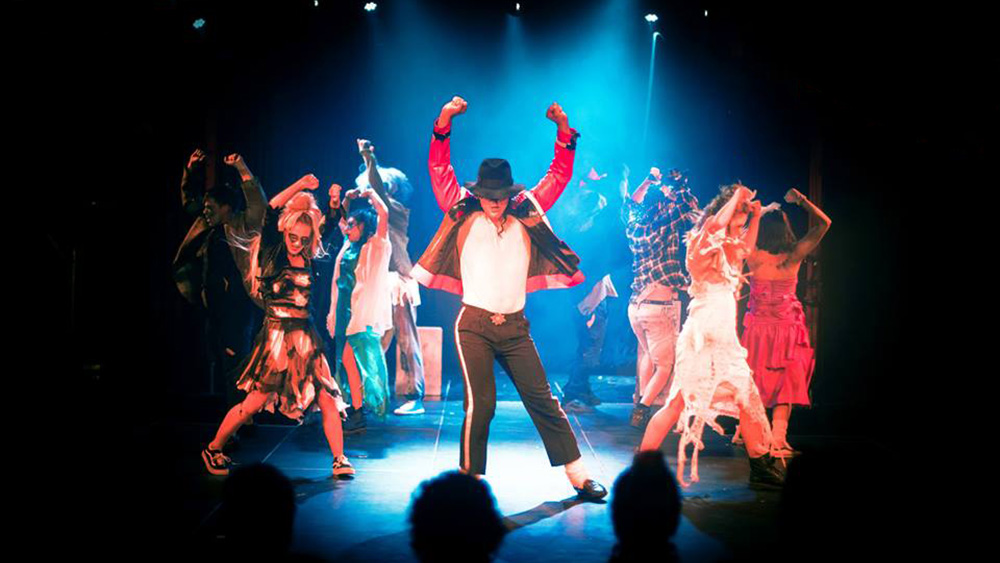 The Adelaide Fringe is the world's second-largest annual arts festival and the largest in the Southern Hemisphere, held in the South Australian capital of Adelaide. For 31 days and nights during February and March, it features more than 5,000 artists from around Australia and the world, featuring world premieres, hit shows and new artists. Over 1100 events are staged in pop-up venues in parks, warehouses, laneways and disused buildings as well as established venues such as theatres, hotels, bars, pubs, art galleries and cafes. This year, in the Adelaide Fringe 2018, Michael Jackson was added to the festivities for the first time with a world premiere.
With four sold out shows the audience were able to immerse themselves in a journey mirroring the dynamic showmanship of Michael Jackson with 'The Mirror' show.
The show was presented by three talented Adelaide individuals, Lauren Pisaniello, Ghita Prey, and Joshua Dal Santo the award winning MJ Tribute Artist who played Michael.
Joshua brought to Adelaide, South Australia some MJ magic. With a cast of brilliant dancers in massive dance pieces, re-telling compelling signature moments and moves, the show took you back to Michael's music videos. It brought to life on-stage the 1930's gangster style lounge in 'Smooth Criminal' – The reflection of 'Man In the Mirror' – Anti-gravity leans, moonwalking and everything MJ to an in-your-face graveyard horror of 'Thriller,' plus the inclusion of an entire choir, reflecting Michael's diversity, his biggest hits and moving ballads. Pure entertainment for the young, the old and everything in between, MJ style.
'Michael Jackson The Mirror' show was held at the Adelaide Fringe at The Octagon Stage at Glutony and hopefully it will return to the Adelaide Fringe again next year to delight MJ fans once more.
You can follow Joshua's other MJ tributes on Facebook under Joshua Dal Santo (Jadius Knight)
Source: Adelaide Fringe & Paula Katsikas on behalf of MJWN, with special thanks to Joshua Dal Santo.
Leave a comment