'Thriller' Re-enters Billboard Hot 100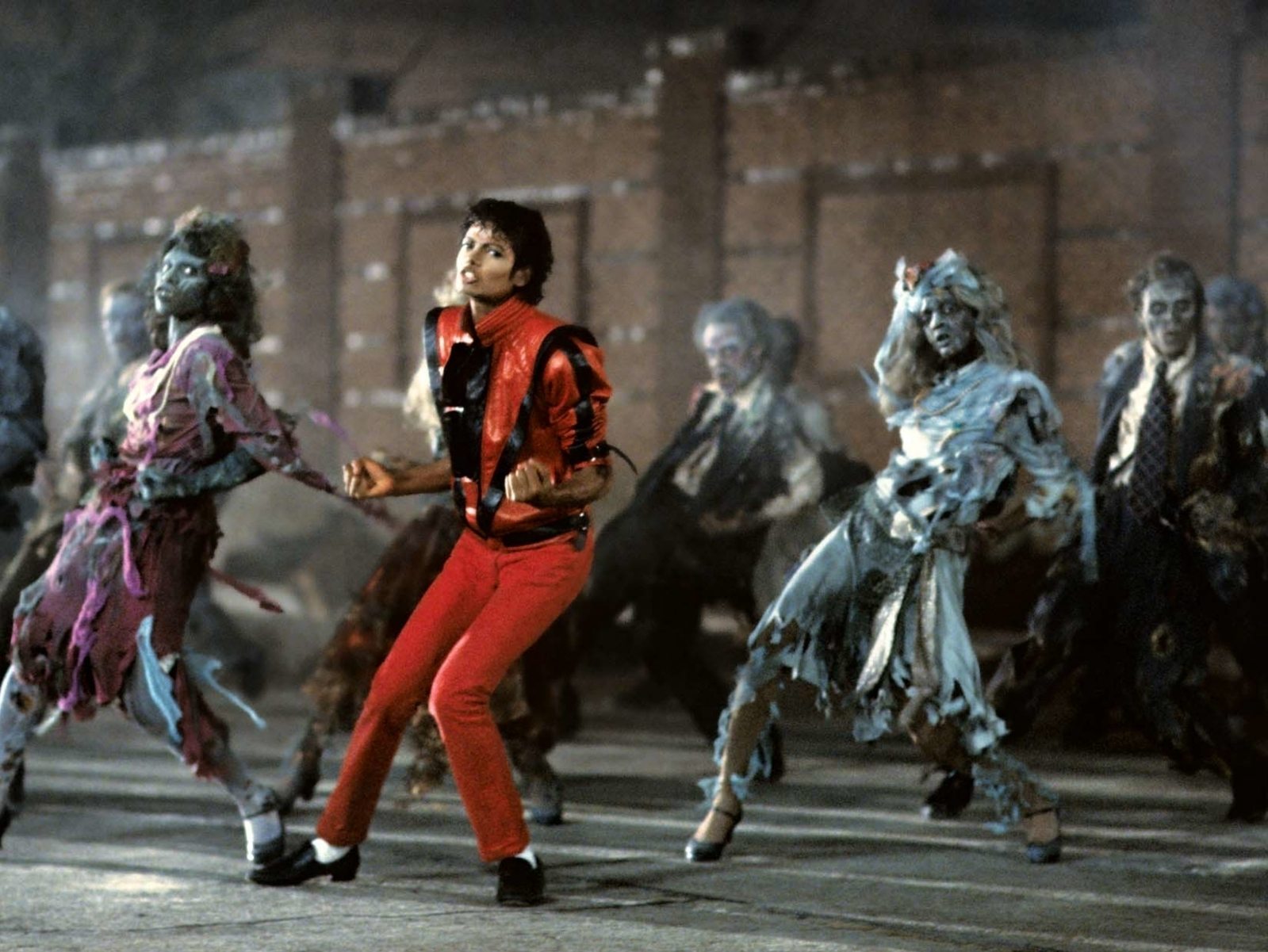 The Billboard Hot 100 got a retro shake up this week. Likely due to the absolute spookiest day of the year that is Halloween, Michael Jackson's 'Thriller,' which is now heavily tied in with the holiday, re-entered into the charts at No. 42 this week.
To put the new heightening of 'Thriller' into perspective, the track was nuzzled in between Justin Bieber's latest Music Mondays single 'Recovery' at No. 41 and Katy Perry's Prism promotional track 'Dark Horse' (feat. Juicy J) at No. 43.
The classic track, which is now popularly played at Halloween parties, features door creeks, howling wind, screeching synthesizer chords and a Vincent Price monologue, all which add to the scary feel of the track.
The re-entering of 'Thriller' was not only aided by the Halloween holiday but also from streaming services. Now that aspects such as YouTube views and Spotify streams are taken into account in the Hot 100 formula, novelty and throwback hits are far more likely to appear at the top of the charts.
Michael's legendary music video has nearly 155 million views on YouTube. Though it's been up on the site since 2009, according to the page, it had only one million views as of Oct. 29, 2010.
Though Michael's return to the charts is tied in with Halloween, this isn't the first time an old track re-entered the Billboard Hot 100 due to a viral video or special occasion. In October 'Gone,' an album track from Kanye West's 2010 album 'Late Registration,' debuted at No. 18 on the charts after a video of Marina Shifrin quitting her job while doing an "interpretive dance" to the song went viral.
Michael's 'Thriller' first appeared on the Hot 100 upon its release in January 1984. The song peaked at No. 4.
Also, Michael's 'Thriller' re-enters Hot R&B/Hip-Hop Songs at No. 14. The classic cut peaked at No. 3 on the list on March 10, 1984, during its initial 14-week chart run. Now a staple during Halloween celebrations, 'Thriller' rose by 51% to 35,000 downloads sold and 82% to 2 million domestic streams.
Michael's classic 'Thriller' album isn't just for Halloween—music fans continue to buy an average of 3,000 albums a week, even 30 years after its original release.
Michael's legacy lives on!!!!
Source: musictimes.com, Billboard, all-about-jazz & MJWN
Leave a comment