Eddie Van Halen Talks About 'Beat It'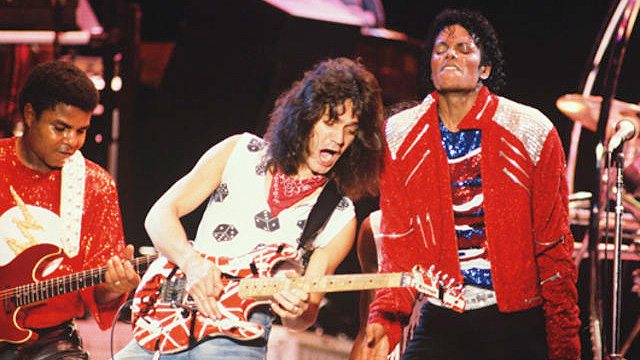 Over the weekend, legendary rock guitarist Eddie Van Halen was interviewed by Piers Morgan. During the informal chat, Halen spoke about his work on Michael's smash hit 'Beat It' from the 'Thriller' album.
Halen said that at the time (1982), his band had a policy not to do any work outside of Van Halen. Due to this and the fact it was only 20 minutes in the studio, Halen offered his services for free. To this day he has never received any financial credit for his iconic performance.
To much laughter in the studio, Halen said, "Honest to God truth, the band's policy was, you know, we don't do things outside of the band at the time, and everybody was out of town so I had no one to ask. I swear to God, I figured who's going to know if I play on this black kid's record."
Van Halen also shared his memory of Michael, saying, "He was a sweet guy is all I know." Watch the complete interview:
Source: CNN & MJWN
Leave a comment