China's Richest Man Does MJ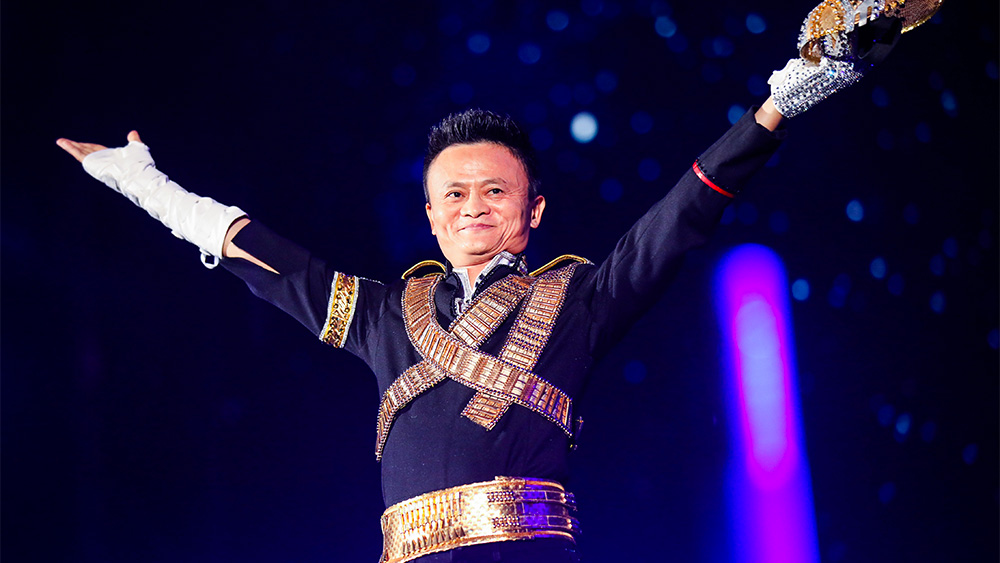 The richest man in China, 53 year old billionaire Jack Ma entertained his 40,000 employees by imitating Michael Jackson's dance moves at the company's annual party.
According to Forbes, he is worth £29.3 billion and is the 15th richest person in the world.
Mr Ma's dance routine was the opening act at the Alibaba Annual Party which was held on September 9th in Hangzhou, China. To mark the occasion, the company rented the Yellow Dragon Sports Centre Stadium to accommodate its workers, clients and company partners who were all invited to the party totalling a staggering 54,000 people.
Mr Ma's appeared on the stage on a motorbike, wearing a mask and a dazzling costume.
His costume which is said to be handmade by a Hangzhou-based designer, looked similar to one that had been worn by Michael during the 'Dangerous' world tour. Once he had dismounted his motorbike, he took centre stage and began dancing to 'Billie Jean.' He performed well, even Moonwalking, then he took off his mask and revealed who he was. After the performance his partners in the company danced with him to 'Dangerous' and 'Black or White.'
Once the footage was uploaded for all to see, one user praised him on China's Twitter-like platform Weibo saying; "A boss should be so humble in order to entertain (his staff)." Another person said that the "accomplished" and "forever-young" Mr Ma must be paying his respect to "the idol of his youth." One local newspaper commented by saying that the Oscars owes Jack Ma a golden statuette for his stage talent.
Source: Daily Mail Australia & MJWN
Leave a comment