Michael's Songs Help Child Become Piano Prodigy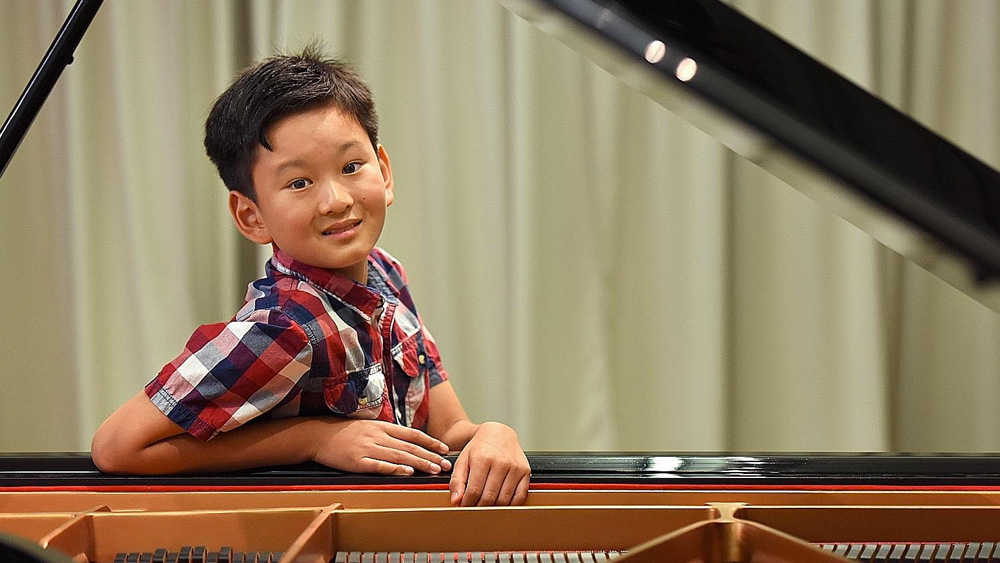 Nine year old Canadian, Ryan Wang, began playing the piano five years ago and during that time has met former Canadian prime minister Stephen Harper in his home, appeared as a guest on The Ellen DeGeneres Show and performed at the prestigious Carnegie Hall in New York. More recently, he played at Victoria Concert Hall in a musical concert to mark the centenary of Malaysian secondary school Chung Ling High School.
For the past few years, he has juggled school and piano, tackling whatever classical music is given to him, including the works of Beethoven, Bach and Chopin. He says; "If I like the music, then it's not difficult at all, but it still takes practice."
Ryan discovered the piano after hearing the instrument featured in songs such as Michael's 'Black Or White,' who is one of his favourite singers.
Ryan says;
"I loved listening to Michael Jackson and a lot of his songs have piano music in them and I found that interesting. It made me want to play the piano."
Ryan continued to explain that he begged his parents to buy him a piano and enrol him for lessons. "It makes me really happy to play the piano. It takes my mind off things," Ryan said.
His talent became clear to his parents, who run a fishing business, when he won the American Protege International Piano and Strings Competition in 2013.
He has since performed at concerts in Italy, Japan and China. He has also won numerous top honours, including the Emerging Artist Grant from the Vancouver Academy of Music this year.
Source: The Straits Times & MJWN
Leave a comment