'Thriller Live' Interview In Macau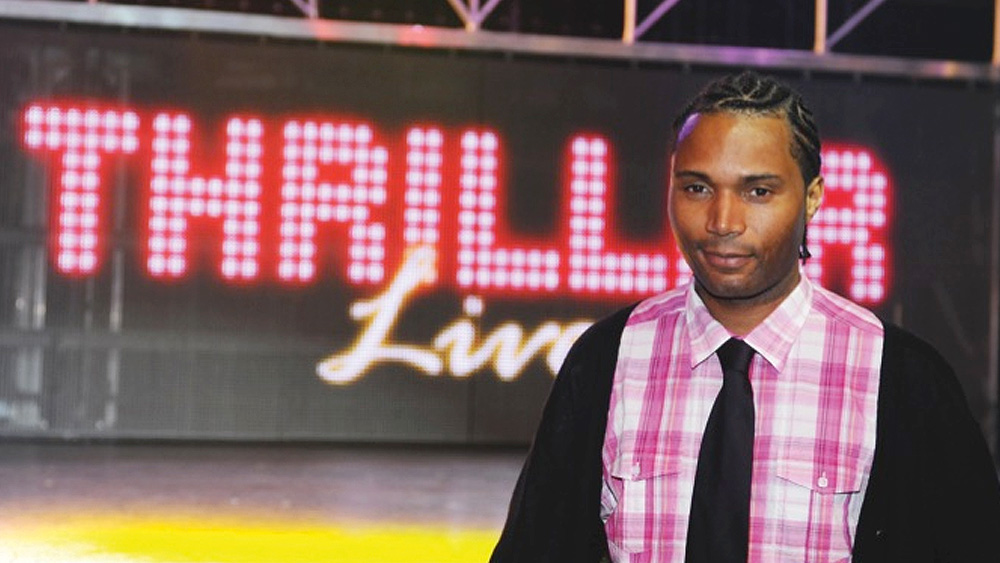 'Thriller Live,' the theatrical concert that commemorates Michael Jackson, is back in Macau. The show returned to The Parisian Theater last week after its successful run in September 2016.
Theater producer and creator of 'Thriller Live,' Adrian Grant, talked with Macau Daily Times and said that the team's new cast members includes singers and dancers.
Macau Daily Times (MDT) – 'Thriller Live' is to once again perform in Macau due to its popular demand. Was the group expecting to have such an early return?
Adrian Grant (AG) – We thought the show would be popular in Macau because there are so many Michael Jackson fans in China, but it is definitely a surprise to be back so soon. However, it is also a privilege to be returning to The Parisian Macao, which has a wonderful theatre and we were honoured to be their first big production.
MDT – What are the main factors that the show has that make the audience want to see more of it?
AG – 'Thriller Live' is the ultimate celebration of Michael Jackson's music. We don't tell the story of Michael's life, but we celebrate the King of Pop via ninety minutes of song and dance. It's a feel-good show that the whole family can enjoy. I'd say we have one of the hardest working casts out there, and the audience certainly gets their money's worth with a high-tempo, high-energy production.
MDT – Are there differences between Macau audiences and Western audiences? If so, does the group have a different approach/setting for these audiences?
AG – When it comes to Michael Jackson fans there is no difference! His music is universal – whether it is a song about love and peace, or a fast-paced dance song, it all has the same effect on audiences around the world. However, it is true to say that Michael loved China very much, and our cast certainly felt a lot of passion from the audiences in Macau the first time we were here.
MDT – 'Thriller Live' is named after the best-selling album of all time. What were the opportunities and challenges it faced as it demanded high expectations from spectators?
AG – From day one it has always been important to cast the best talent we could find. Michael Jackson was a perfectionist and always strived to do his best. I have had this instilled in me, and the whole production team realize that in creating this celebration of Michael's work, we have to deliver a first-class show.
MDT – Are there plans to hold future tours in Asia?
AG – We have played in thirty-two different countries around the world to over four million people, but yes, there are still many places that we would still like to tour, including parts of Asia – Where Michael Jackson had such a loyal following.
MDT – 'Thriller Live' is in its 9th year. What can the audience, who have and haven't seen earlier versions of the the musical, expect this year? Will there be changes in its dance moves, audio-visual and such?
AG – We are lucky that we have a great team of lead singers, dancers, band and crew, led by our fabulous director and choreographer, Gary Lloyd, and musical director, John Maher. The creative team has kept close to my original vision, but the show has changed a lot from its first tour in 2007 as we constantly look to improve the production. There are many aspects of the show that are updated each year, as we aim to keep it fresh for returning audiences and look to maintain the high standards that Michael Jackson delivered.
'Thriller Live' will be performing in town until September 3rd.
Source: Macau Daily Times & MJWN
Leave a comment