Michael Jackson Songwriter Honoured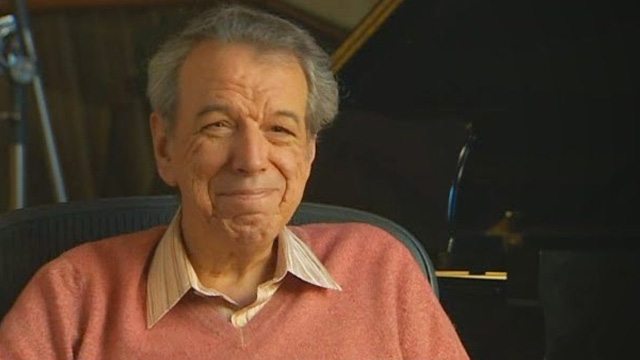 A Lincolnshire songwriter who wrote songs for Michael Jackson has been honoured at his former school. Rod Temperton, famous for tracks such as 'Thriller,' 'Off the Wall' and 'Rock With You,' died last October at the age of 66. Originally from Cleethorpes, Rod Temperton travelled to De Aston School in Market Rasen for his secondary school education and this is where they unveiled a plaque to celebrate his legacy, on the 24th March 2017.
The reception staff at the school dressed as zombies to remember the popular songwriter. Scott Healy, assistant head at the school, said; "We put our condolences when Rod Temperton died out on Twitter and we were approached by a couple of ex-students who said they wanted to celebrate his legacy. At 2.15p.m. we are going to have the school choir perform some of the songs. At 2.45p.m. the plaque will be unveiled. It's a busy but fun day."
Rod Temperton also won a Grammy Award in 1991 for his work on 'Birdland,' from Quincy Jones's album 'Back on the Block.' He died in London after "a brief, aggressive battle with cancer", said Jon Platt of Warner/Chappell music publishing.
Producer and DJ Mark Ronson said; "So devastated to hear that Rod Temperton has passed away. A wonderful man & one of my favourite songwriters ever. thank you for the magic x" Vocalist Chaka Khan, who recorded Temperton's tracks with the funk band Rufus, said; "Thank u 4 your superlative songwriting @RodTemperton. U will always Live in Me. Rest in power." BBC radio presenter Gilles Peterson said; "Apart from Lennon and McCartney no one from the UK has written more gold plated songs than Sir Rod Temperton…a huge loss. RIP"
Source: Lincolnshire Live UK & MJWN
Leave a comment