Michael's Irish Hideaway For Sale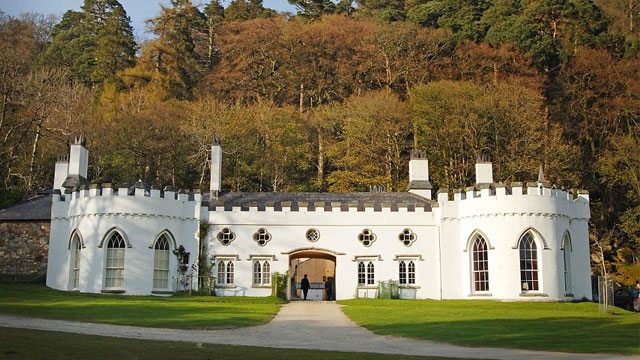 The Guinness family's Irish country estate, Luggala, once used by Michael Jackson as a secret hideaway home, is now listed for around Thirty Million US Dollars.
The former hunting lodge which is snow-white in colour, manor is surrounded by 5,000 acres. Besides Michael, Mick Jagger, U2's Bono and The Beatles have all stayed there.
The property hit international headlines when it emerged that Michael lived there for three months in 2006, but this information was only released after he'd left.
Part of Luggala's charm is its secluded location, nestled in a cleft at the bottom of a glacial valley, 40km from Dublin. It is cloaked by dense woodland, lakes and silvery waterfalls, filled with deer and game. The current owner, Garech Browne, adds to the property's allure.
Browne is the great-great-great grandson of iconic Irish stout maker Arthur Guinness but he also is the founder of Claddagh Records. Since 1960s, he has not only hosted famous artists but also poets and politicians. Now aged seventy-seven he has decided to put the estate up for sale. It is listed at a price of €28 million (US$30 million) through Ireland Sotheby's International Realty.
Originally built in the 18th century, Luggala was acquired by Ernest Guinness in 1937 as a wedding present for his youngest daughter Oonagh, Garech Browne's mother. The Gothic Revival, almost castle-like manor has three reception rooms, a drawing room, full office facilities and a formal dining room. There's also the four-poster bed famously favoured by Michael throughout his stay.
The listing specifies seven bedrooms within the main house, four within a guest lodge and a further sixteen comprised within seven other lodges and cottages throughout the vast estate. Altogether, the accommodation within the estate extends to some 1,802-square-metres of space.
According to The Telegraph, Browne spent €6 million on restoring and renovating the grand home. It now includes a new library, stacked with 8,000 books and an indoor swimming pool. The Guinness heir has called for the state to buy the house to save it for heritage.
Source: Billionaire & MJWN
Leave a comment