Tohme Tohme's Testimony In Tax Trial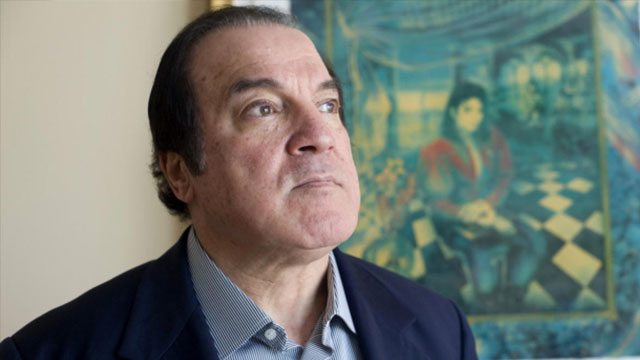 The tension between Michael Jackson's estate and his ex-manager Tohme Tohme was on full display yesterday, as Tohme Tohme took the stand in the current tax trial.
Tohme, a former Colony Capital consultant, began working with Michael in 2008 when he coordinated the buyout of a loan for Neverland Ranch. He says Michael brought him on because of his relationship with Colony CEO Tom Barrack and, as a finder's fee of sorts, he was to receive ten percent of the total value of the loan. At the time, he says he was receiving $20,000 a month in consulting fees from Colony, plus a share of the deals he was involved in.
The $23 million loan buyout allowed Michael to avoid foreclosure on the ranch and sealed Tohme's position as his manager. Since 2012 he has been involved in a contentious legal battle with Michael's estate over his pay.
He was called as a witness by the IRS, presumably, to show that Michael had business suitors in the time leading up to his death. Specifically, he said there had been prospects of a 'Moonwalker' shoe deal with Nike and a Broadway musical based on Michael's songs.
Estate attorney Howard Weitzman pulled no punches during his cross-examination of Tohme.
After going through the potential list of deals Tohme had mentioned and pointing out that none had come to fruition, Mr Weitzman turned his attention to a series of documents that suggest Tohme was terminated in the spring of 2009. Tohme claims he worked with Michael up until his death, but the estate has said he was fired several months before that.
Michael's ex-manager was known to go bythe name Dr. Tohme, which led Mr Weitzman to ask him about his resume. He asked if he attended medical school and if he had a PhD in economics. Both were answered "No."
Mr Weitzman then asked why Tohme had said during a deposition in a previous case, in which he was a witness, that he held those degrees.
"You tortured me in the media," Tohme said, claiming that the estate hired a private investigator to dig up dirt on him and that PI visited a woman he was briefly married to decades ago. "The reasons for these answers is I don't want you to know. I'm a very highly educated person. I speak many languages. I don't know what else to tell you."
The transcripts of that deposition were admitted to the record following an objection from the IRS.
Theater producer James Nederlander then took the stand to discuss a 'Thriller' play that never happened then Mr Weitzman called Tohme back to the stand.
Tohme discussed plans to buy the home of Prince Jefri of Brunei and convincing Michael to move back to L.A. from Las Vegas.
Mr Weitzman then asked Tohme about being replaced by Frank DiLeo. Tohme's angrily responded with; "Who's on trial here, me or the estate?"
Eventually, Mr Weitzman brought up the estate's pending litigation with Tohme asking; "Did you ultimately file a lawsuit against the estate?" "Yes," Tohme replied. He then noted to Weitzman that he's been seeing him in court for several years and added; "I like your company." U.S. Tax Court Judge Mark Holmes took full advantage of the lighter moment and said; "You're under oath."
Chuckles echoed through the courtroom, as they would a few minutes later when Holmes had another burst of wit after Mr Weitzman's final question.
Weitzman: Why do they call you Doctor?
Tohme: Why do they call me a doctor? You have to ask whoever calls me a doctor.
Weitzman: Is it in the same vein as Dr. J (Julius Erving) or Doc Holliday?
Holmes: Doc Holliday was a real doctor.
Weitzman: You don't have to answer.
Tohme: decided to leave the matter "for another time."
After Mr Wietzman finished, IRS attorney Sebastian Voth pointedly asked Tohme about their relationship. "Is it fair to say that you and the estate have a very contentions relationship?" Tohme answered: "Yes."
Source: Billboard & MJWN
Leave a comment