John Branca Speaks At IRS Trial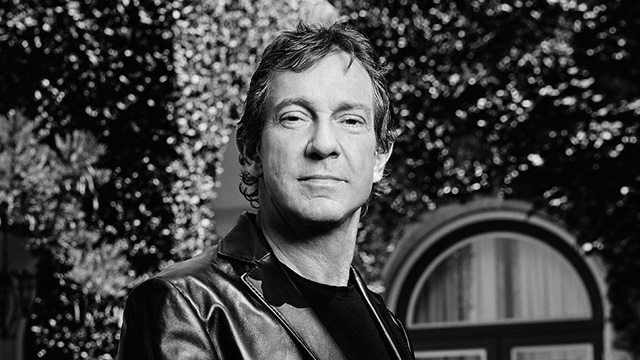 John Branca took the stand Monday on the first day of trial in a potentially billion-dollar tax fight between Michael Jackson's estate and the IRS.
Mr Branca, who has represented Michael on and off for nearly three decades, took the stand after lunch, spending nearly four hours being examined by Michael's estate attorney Howard Weitzman.
The trial is expected to last three weeks, as attorneys for the estate and the government each work to convince a judge that their value of Michael's likeness at the time of his death is the correct one.
American Tax Court Judge Mark Holmes, the attorneys and John Branca, routinely cracked jokes amid a very serious conversation about Michael's financial issues.
The more relaxed atmosphere gave Mr Branca license to be more ex-positional with his answers to Mr Weitzman's questions, which would have likely been cut off by a judge in a standard civil law courtroom.
Mr. Branca said;
"I'm going to tear up. Michael was a genius. He was a great guy. When I tell these stories, I actually tell them with affection."
After several years of not working together, Mr Branca met with Michael a little more than a week before his death. During the meeting he brought with him a list of potential ideas which included a 'Thriller' film, play and haunted house attraction, as well as album and DVD re-releases, but none of his ideas involved licensing Michael's name or likeness.
Mr Weitzman asked if musicians make a lot of money in general merchandising, which he described as licensing an artist's name and image for merchandise. "No," replied Mr Branca. "That income for most musicians is dwarfed compared to the money they make from recordings, their songs and especially the tours. Putting out a record is not a name and likeness right."
Since Michael's death, the estate has used unreleased rehearsal footage to make 'This Is It,' which is one of the biggest-grossing concert films ever. They also launched a lucrative Las Vegas show in partnership with Cirque du Soleil. Mr Branca said neither of those qualify as likeness deals.
After two clothing line licensing attempts during the course of his living career, the one likeness deal that shows potential after Michael's death is with a teen clothing company called Supreme. Mr Branca explained that kids are "crazy" for the company's shirts and the deal is an effort to re-brand Michael's image with a younger audience.
"We make no money from it, but maybe someday we'll get new fans," he said.
The IRS attorneys declined to cross-examine Mr Branca in favour of calling him back to testify when they present their case.
Before letting him leave the stand, the judge took the opportunity to ask him to explain one of Michael's lyrics. "You're familiar with 'Thriller,' " said Judge Holmes. "What exactly does 'the funk of 40,000 years' mean?"
"Karma," answered Mr Branca.
Source: The Hollywood Reporter & MJWN
Leave a comment