Sky Pulls 'Urban Myths' MJ Episode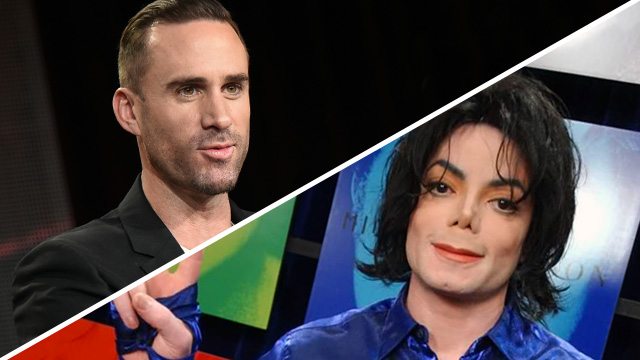 Sky Arts will not screen the forthcoming episode of its new series 'Urban Myths', featuring Joseph Fiennes playing Michael Jackson, following complaints from Michael's family and an online petition calling for the episode to be boycotted, which got over 20,000 signatures.
A statement from the broadcaster read:
"We have taken the decision not to broadcast Elizabeth, Michael and Marlon, a half-hour episode from the Sky Arts Urban Myths series, in light of the concerns expressed by Michael Jackson's immediate family. We set out to take a light-hearted look at reportedly true events and never intended to cause any offence. Joseph Fiennes fully supports our decision."
Michael's daughter Paris said that the trailer for the comedy had made her "want to vomit". Through her Twitter account she added:
"It angers me to see how obviously intentional it was for them to be this insulting, not just towards my father, but my godmother [Elizabeth Taylor] as well. Where is the respect? They worked through blood sweat and tears for ages to create such profound and remarkable legacies. Shameful portrayal."
Michael's nephew Taj added: "Unfortunately this is what my family has to deal with. No words could express the blatant disrespect."
The series takes and dramatized a range of urban myths. This episode was centered around Elizabeth Taylor, Michael and Marlon Brando finding themselves stranded in New York, hiring a car and driving 500 miles to Ohio in the days after the 9/11 attacks. However, Brando soon began to irritate his fellow road trippers by insisting on stopping at every Burger King and KFC along the way. The story was originally spread by Taylor's former personal assistant.
Please note that though the trailer and images of Fiennes as Michael are regularly available online, MJWN has chosen not to share these out of respect to his family and Michael himself.
Source: Yahoo! News & MJWN
Leave a comment