Bodyguard Talks MJ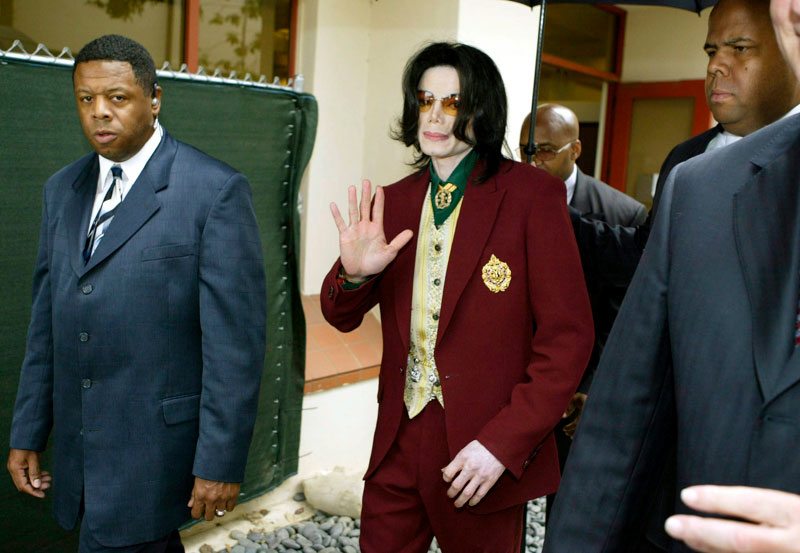 Bodyguard Bill Whitfield has recently been interviewed by Celebrity. He was Michael's bodyguard for the last two and a half years.
"Often, times I was the last person he spoke to at night and the first person he spoke to in the morning," he says on the telephone interview. "You couldn't get to Mr Jackson unless you went through me."
Whitfield remembers the after-hours visits to bookshops, when Michael would buy everything. He also speaks of visits to theme parks and remembers the fake names used to book hotel rooms. "We used Barney Rubble for a while," he says. He mentions the decoy SUVs he deployed to keep fans away and recalls the descent of the "vultures" after Michael agreed to a farewell tour.
"On three different occasions we received calls from hotel managers to say that someone had made a threatening call," Whitfield says. "So in the middle of the night we would need to leave and one of the ways we would do it, and I've never really talked about this, was to smuggle Mr Jackson out in a room-service trolley."
He explained he trust required to preserve a life means the role can quickly expand to combine the duties of a confidante, gatekeeper, childminder, PA – and friend. Violence remains rare on the celebrity circuit and Whitfield has never had to take action. "Anyone who would have got close enough to steal anything from Mr Jackson, would have broken the barrier and that's never gonna happen with me!"
Whitfield had watched lawyers, promoters and others circle while the tour took shape. "Mr Jackson said to me at the beginning; 'Bill, watch; now the vultures are going to start to show up.' And soon I knew exactly what he meant. I witnessed the heartache and stress. He expressed it to me. So when the word came out that Mr Jackson passed away? After what I had witnessed him go through, the first thing that came to my mind was: 'Now he'll rest.' He didn't die, he left this place and all of what he was going through."
"Mr Jackson became my friend, someone I cared for and loved."
Source: Celebrity & MJWN
Leave a comment