Thrill The World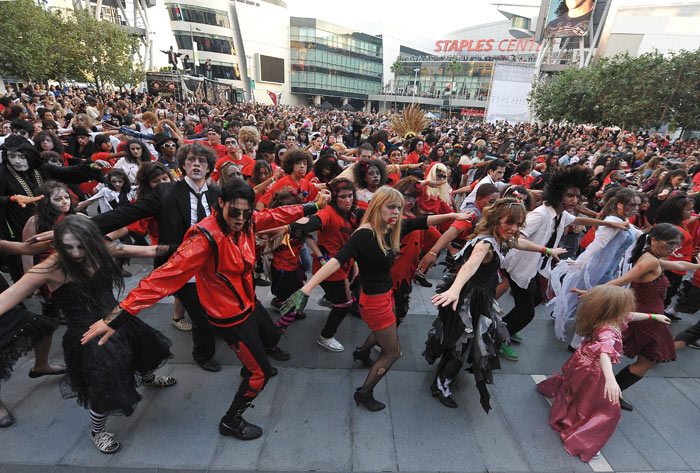 Did you ever want to dress up as a zombie and dance to Michael Jackson's 'Thriller?' Well if you do, welcome to Thrill The World!
Thrill The World consists of all sorts of people from all walks of life, joining together with thousands more around the globe, to celebrate Michael Jackson's talent by dancing simultaneously to 'Thriller.'
However, Thrill The World is more than just dancing to a six minute song. This is a global community project that is inspiring others to break down barriers, connect with people of all religions, race, political and economic persuasions, contribute to helping humanity, encourage environmental stewardship and encourage people to step up as leaders, visionaries, and creators.
Thrill The World UK takes place on Saturday, October 29, 2016, at 10 p.m. GMT.
On Thrill Day, there is also a live broadcast which begins three hours prior to Thrill Time by TTW's official radio station, www.dancenow.com.
More details are available from Thrill The World's official site, http://www.thrilltheworld.com/
Source: Thrill The World & MJWN
Leave a comment