King of Pop – The Legend Continues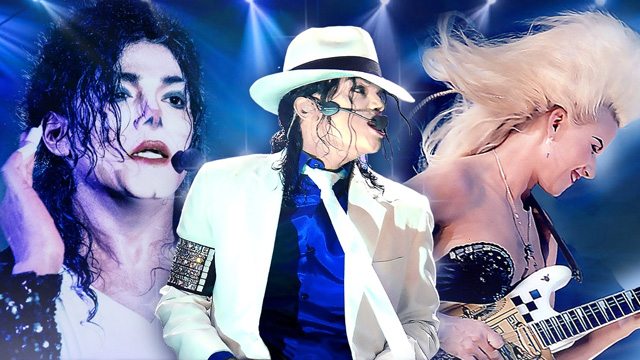 A fantastic night was had by all in Glasgow on the evening of October 4th, as Michael Jackson performer Navi took to the stage with Michael's legendary guitarist, Jennifer Batten.
On this particular evening, there was more than one and half thousand in the audience which, if you think about it, is a great turn out for a Tuesday evening in early October. Having said that though, they have attracted a good crowd ever since they took to the road.
The show began with Navi taking centre stage and performing a brilliant version of 'Smooth Criminal,' which included pyrotechnics and as he continued through a repertoire of Michael's chart topping songs, the audience rose to their feet, marvelling in the splendour of his performance.
Jennifer Batten made her first appearance with Navi in 'Beat It.' The audience remained standing throughout whilst she accompanied Navi in performing 'Black or White,' 'Bad,' and 'Dirty Diana.' During this section of the performance, Navi spoke to Jennifer about how Michael felt about his fans from within the UK and about how Michael asked her to change her hair colour, which was unexpected, but a nice addition to the show.
There was a short interval then Navi performed a 'Motown Medley' and a couple of Jackson's songs, which included 'Shake Your Body.' As he walked through the aisles singing, I noticed not only adults but children too, were looking at him in awe and reaching out their hands to him as he walked past.
As Navi put on his sparkly glove and fedora the audience again all took to their feet in anticipation of 'Billie Jean.' It was a great performance which took me back to the days of watching Michael on tour. Jennifer then joined the stage again for the finale of 'Thriller' and 'Man in the Mirror.'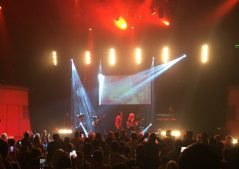 At one point I spotted a child who must have been younger than seven, meaning that he wasn't even born when Michael left us in 2009. He not only had on a Michael jacket and black sparkly hat, but he was singing along to all the songs and every time I looked he had all the words exactly right too. This is what it's about I thought…the legacy. How wonderful it is to see these children singing along to Michael's songs. Yes, it's a shame they will never get to see the real man, but the legacy and legend is certainly continuing with Navi!
I can certainly recommend the show to any Michael Jackson fan and encourage you to take the whole family along as there is something for everyone. Here are the remaining dates.
October 8th – Weymouth – Pavilion (with Jennifer Batten)
October 9th – High Wycombe – Swan Theatre (with Jennifer Batten)
October 10th – Ipswich – Regent Theatre (with Jennifer Batten)
October 14th – Christchurch, Dorset – Regent Centre
October 15th – Tunbridge Wells – Assembly Hall
November 4th – Blackpool – Opera House
November 5th – Bacup, Lancs. – Royal Court Theatre
November 27th – Whitley Bay – Playhouse
December 21st – Bromley – Churchill Theatre
February 4th – Manchester – Middleton Arena
February 10th – Berwick – The Maltings
February 24th – Chesham, Bucks. – The Elgiva
February 25th – Fleet, Hampshire – The Harlington
March 3rd – Burnley – Mechanics Theatre
March 4th – St Helens, Merseyside – Theatre Royal
March 18th – Clacton – Princes Theatre
Match 24th – Wolverhampton – Robin 2
April 28th – Sevenoaks, Kent – Stag Theatre
May 18th – Telford – The Place@Oakengates Theatre
June 24th – Sheffield – City Hall
For more information on performances and tickets, please visit: KingofPopTour.com
For more information on Navi, please visit: www.kingofpop.co.uk
Source: Jayne Ross on behalf of MJWN with special thanks to John Patrick of elitetributes.com
Photograph courtesy of Callum Ross
Leave a comment