'Let's Make HIStory'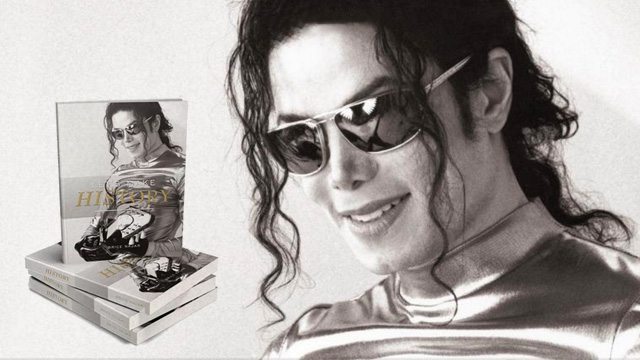 Brice Najar an author born in Annecy, France, has written three books about Michael Jackson's musical world. His first book tackles the subject of his solo discography, through his singles released between 1979 and 2008. The second approaches the albums he recorded with his brothers as The Jacksons from 1976 to 1989. His latest book released early last month is called 'Let's Make HIStory' and is a collection of interviews with some of the main people behind the double HIStory album released on the 19th June,1995. Michael's 'HIStory' album contains 'HIStory Begins,' a compilation of his greatest hits and 'HIStory Continues' that was composed of his new songs of the time. Brice Najar's book is an insight behind the scenes of both records and takes a look at the King of Pop's working process in the studio.
The book began with Brice contacting some musicians and technicians who wanted to share their memories with Michael's fans. The result is a book gathering together many accounts from the artist's collaborators that contributed to making the 'HIStory' album.
In the author's own words; "So let's go back to 1995 for an immersion into the studio with Michael Jackson in order to evoke the past, the present and the future."
You can also read an extract from the book of a special interview with Steven Paul Whitsitt.
The book is available for purchase from Amazon Europe, Amazon.com, CreateSpace or direct from Brice Najar's official site.
Source: Brice Najar & MJWN
Leave a comment