Prince Dedicates Poem To His Father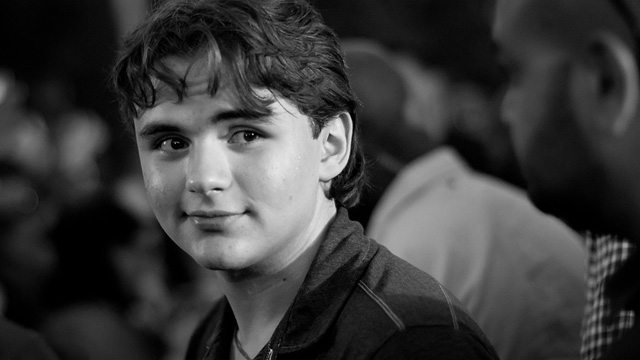 Michael's son Prince has paid a birthday tribute to his late father by writing a poem. Michael would have turned 58 on 29th August, 2016, and to celebrate, his nineteen year old son penned a sonnet about how much Michael still means to him.
"To many he is king, to me, a man. All he inspires, to lead a noble cause," he wrote on Instagram. "Everyone is family, not a fan. Even while receiving thunderous applause. The many know the Legend and the Myth, A lucky few know the Man as he is, but not as the Jackson family fifth.
Son, Brother, Father, these few know him as. He is the Myth, the Legend and the Man. He cares for his mother and his children, The world and everyone, he is a lamb. He is pure, tested, yet has forgiven. He is the archangel known as Michael. He is with us and our tears we must stifle."
Prince has long praised his father as an inspiration and last year, he paid tribute to Michael too before he turned eighteen, thanking him for the opportunities in his life.
"Before I turn 18 tomorrow I really want to thank a few people and first is obviously my dad," he wrote. "He was and is an incredible human being…He gave me an incredible opportunity to make something of myself."
Source: Contact Music & MJWN
Leave a comment