Kevin Bacon Penned Ballad For Michael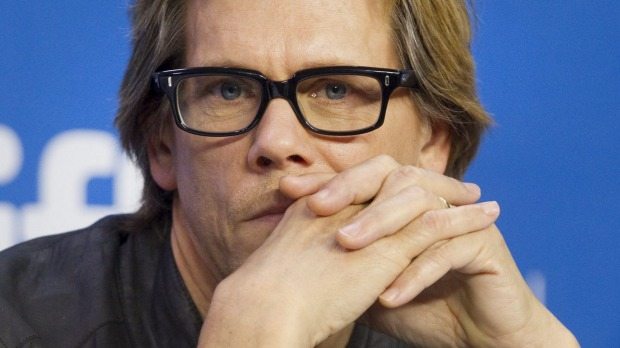 Kevin Bacon wrote his first song, a heartbreak ballad, at the age of 11 in the hopes of having Michael Jackson record it. He was a big fan of Michael's more sentimental songs growing up.
The movie star has garnered praise for his acting work over the years, starring in hits such as 1984 musical-drama 'Footloose' and 'Mystic River,' but Kevin Bacon has never forgotten his musical roots and regularly performs alongside his brother Michael in their band The Bacon Brothers.
While the duo has a folk-country sound, Kevin reveals the first song he wrote as a young boy was actually a sad tune titled, 'All the World Looks Lonely Through Lonely Eyes.'
"I'm a giant Jackson 5 fan! The first song I ever wrote, in my mind, I wrote it for Michael Jackson," he said during an appearance on 'The Tonight Show.' "I was 11, so it didn't make its way to Michael."
Kevin was close in age to Michael and he was a big fan of Michael's more sentimental songs growing up, including 'Ben.'
"I was a very, very romantic child. I mean, I remember always being heartbroken from the time I was little…," he laughed. "Being in love with the girl in school, the teacher, the girl next door, (I Dream of Jeannie's) Barbara Eaton in a bottle…I was always in love, so the songs I wrote were always heartbreak songs."
Source: Contact Music & MJWN
Leave a comment