Original 'Smooth Criminal' Costume On Show In Vegas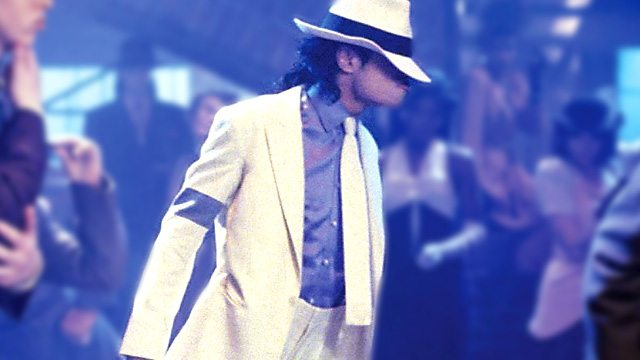 'Smooth Criminal,' the sixth of nine short films to be produced by the King of Pop for his 1987 album 'Bad,' created one of his signature and most recognizable dance moves – the anti-gravity lean, a seemingly impossible physical feat.
Members of the public now have an opportunity to see the original classic white pin striped suit that Michael wore in the short film, as it's being displayed in the lobby of the Michael Jackson ONE Theater at Mandalay Bay in Las Vegas, where 'Michael Jackson ONE' is currently being performed by Cirque du Soleil.
The unveiling of the costume comes as we gear up to celebrate what would have been Michael's 58th birthday. During his extraordinary career, Michael Jackson sold more than a billion records worldwide, released 13 No. 1 singles and became one of a handful of artists to be inducted twice into the Rock and Roll Hall of Fame. His artistry, choreography and music continue to inspire generations of pop, soul, R&B and hip-hop artists and fans. Michael Jackson is the greatest entertainer of all time, which fans can witness when they see 'Michael Jackson ONE' by Cirque du Soleil.
Jerry Nadal, Senior Vice President, Resident Shows Division at Cirque du Soleil said;
"Michael was truly an extraordinary individual whose talent, passion and love still lives on today. Michael's music is a testament to his amazing spirit, thus, it is with great pleasure that we, together with the Estate of Michael Jackson, host the fourth annual King of Pop birthday celebration here at Michael Jackson ONE. Thanks to the Estate, we can celebrate his birthday in true Michael Jackson-style as we unveil another remarkable piece of Michael Jackson memorabilia."
The costume becomes the fourth piece of memorabilia on loan from the Estate of Michael Jackson at Mandalay Bay. The other pieces are Jackson's red and gold military-style jacket from his appearance at the 1984 American Music Awards, his legendary 'HIStory' Statue and a pair of his iconic black loafers and crystal-encrusted white socks.
Source: VegasNews.com & MJWN
Leave a comment