Learn To Dance With Michael's Choreographer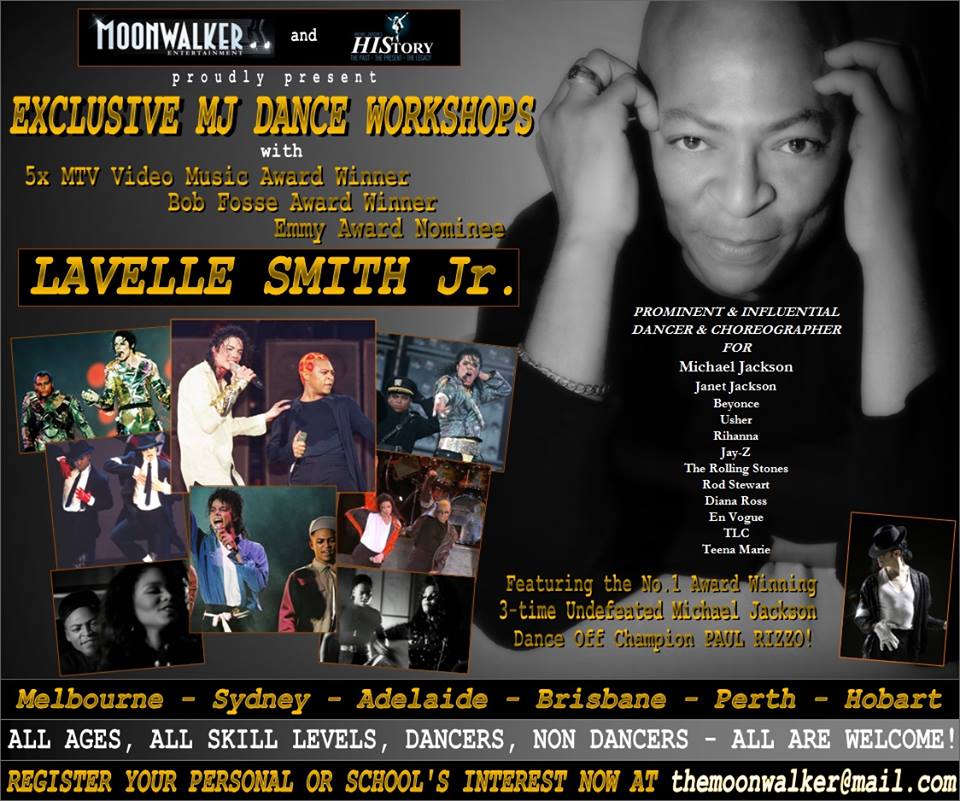 Chalon Entertainment presents Michael Jackson Dance Workshop and An Exclusive Q and A Session Featuring World Renowned and Critically Acclaimed Choreographer- Lavelle Smith Jr.
This will be a dance event like no other whereby diehard Michael Jackson fans will be given the rare opportunity to learn some Mr. Jackson's  electrifying choreography taught by his choreographer and one of his dancers  Mr. Lavelle Smith Jr.
Mr. Lavelle Smith, worked for Michael for twenty-three years, and choreographed some of the most unforgettable dance routines for Michael Jackson which includes but not limited to 'Dangerous', Michael's epic short film 'Ghosts' plus many more.
Lavelle has had the wondrous opportunity to work very closely with the legendary Michael Jackson and has worked with Michael on three successful tours such as the BAD Tour, Dangerous Tour and History.
Mr. Smith was also working with Michael on the tour which sadly never happened the 'This Is It Tour' in 2009.
Chalon Entertainment will produce this exclusive limited one day event with two dance workshops taught by Mr. Lavelle Smith and an exclusive, Q and A session with Mr.  Lavelle Smith Jr. which will be held at Pearl Studios located in the heart and pulse of New York City.
This will be a rare treat for Michael Jackson fans and others within the dance community who were inspired by Michael Jackson, as this will be Mr. Smith's first time to have ever conducted such a dance workshop in New York City.
Lavelle Smith is currently on tour conducting similar successful dance MJ workshops in Europe and Brazil.
You do not want to miss this exclusive event!
For more information regarding this event you may direct your inquiries to chalonentertainmentllc@gmail.com or call +1 917-392-1300.
Tickets are on sale now! You do not want to miss this. Buy your tickets here.
What: Michael Jackson Dance Workshop With  An Exclusive Q and A with Michael Jackson's Choreographer Mr. Lavelle Smith Jr.
When: Saturday October 22nd 2016
Where: Pearl Studios –   New York, New York
Time: 9am- 5 pm
Source: Chalon Entertainment & MJWN
Leave a comment