Billion-Dollar Tax Court Battle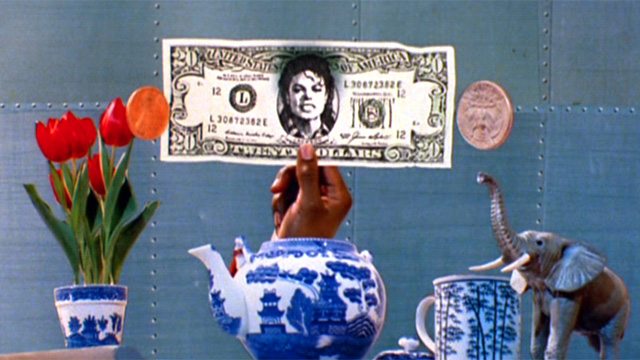 Of all the befuddling legal matters in the entertainment business, there's perhaps none that causes attorneys to scratch their heads like the battle between Michael Jackson and the Internal Revenue Service over what the late entertainer should be paying in estate taxes.
In the years since his death, Michael has experienced a commercial rebirth thanks to the savvy executors who have managed his assets. The 2009 documentary 'This Is It' grossed $261 million, a Cirque du Soleil tribute show packs in fans, and there have been albums, video games and other lucrative memorials. Now the IRS wants its share, claiming the value of Michael's name and image upon death amounted to more than $434 million. The estate's own valuation is just $2,105. This is a huge discrepancy and even that difference undersells the stakes.
With interest and penalties, lawyers estimate the case, which is set for trial at a Los Angeles tax tribunal in 2017,  could be worth more than $1 billion. Some tax specialists even wonder if it could lead to criminal tax evasion charges. The outcome could impact celebrity estate planning. "This is the biggest estate tax case I've ever seen," says attorney and tax specialist Gary Wolfe.
Speaking publicly about the IRS battle for the first time, Howard Weitzman, the estate's lead attorney, says both sides haven't exchanged much information and the IRS hasn't explained how its independent auditor determined the huge valuation. Executors John Branca and John McClain have overseen a remarkable turnaround, wiping out Michael's debt and making enough revenue to generate about $100 million in tax payments already. But Weitzman estimates that Michael earned no more than $50 million from the licensing of his name and image when the pop star was alive, even during Michael's 'Thriller' heyday. "It seems preposterous that the IRS would arrive at a value ten times this amount," he says. "This is bizarre."
What matters most for tax purposes is the value of Michael's name and likeness at the time of his death, not now, after his executors have worked their magic. "Michael Jackson had no merchandising deals then," says Weitzman. "Only after we began the resurrection and 'This Is It' did things begin to change. The IRS says, 'You should have known about the documentary.' That's like saying we should have known he was going to die."
The IRS declined to comment on the issue.
Adam Streisand, a probate attorney who has worked with celebrity estates including those of Ray Charles, Marlon Brando and Marilyn Monroe, says he doesn't expect the IRS to be able to point to other celebrities' post-death earnings as part of the valuation process. Then again, given that this is the first time ever that the IRS is pursuing estate taxes for name and likeness, it's hard to say for sure how something like the "Jim Croce effect." This is in reference to the singer who died in an airplane crash in 1973 and standing for the proposition that many entertainers are worth more dead
than alive.
It's estimated that the Michael Jackson Estate has earned another $50 million in name and likeness earnings in the six years since his death, but according to Weitzman, the IRS' calculation assumes the Estate should have earned in this time $260 million, which is more than the value the tax agency ascribed to Michael's songs. Weitzman says that  the IRS is essentially seeking an "advance" on future payments with no refunds given if its valuation is wrong.
Weitzman thinks this is a "once in a lifetime" case, but others aren't sure. If the IRS wins, it likely will pursue other celebrity estates that have increased in value. The business of commercialising dead stars has boomed in recent years as publicity rights have expanded and technology such as holograms and CGI has allowed the dead to live on in entertainment.
Source: Billboard & MJWN
Leave a comment