Navy Band Performs 'Thriller' Dance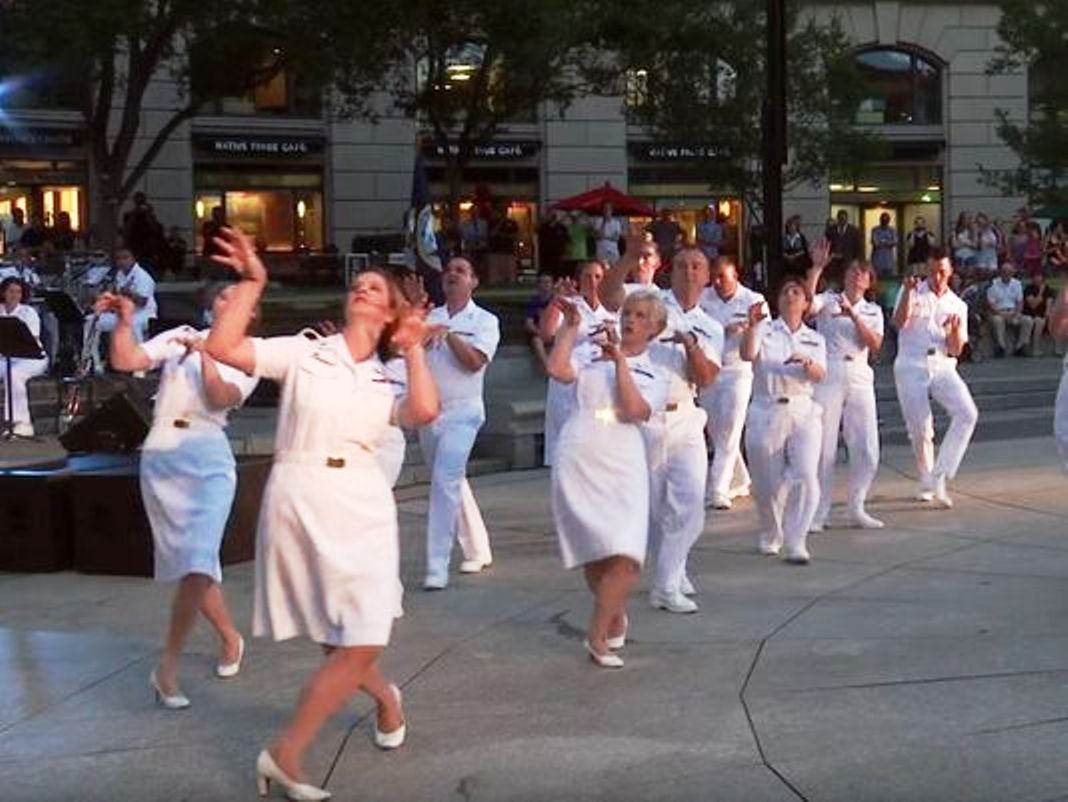 The King of Pop, zombies and…sailors in summer whites? That's exactly what the United States Navy Band did when they went all out for its performance last summer at the Navy Memorial, performing an epic cover of  Michael Jackson's iconic 1982 hit 'Thriller.' Not only did they nail the music, as always, they owned it!
Watch the performance here.
.
Source: NavyTimes & MJWN
Leave a comment