Michael Inspires Pierre-Emerick Aubameyang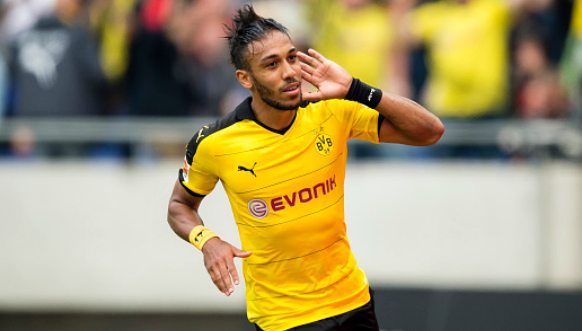 During a recent interview with French magazine L'Equipe, German football club Borussia Dortmund's Gabon international forward Pierre-Emerick Aubameyang talks about his passion for Michael and of how the King Of Pop's music motivates him before a game. This is what he had to say:
"Aaah, Michael Jackson! This is my life. I started listening to tapes when I was about three or four years old.. From the first notes, I was taken by the rhythm, I was dancing. I gorged myself on Michael's videos to try to move like him. The energy he gives is amazing! It helps me a lot. So much to influence your life? It is still with me…Before matches, I put myself in my bubble with his music…it boosts me even if I am tired. Michael Jackson was someone different. He made history. Through his music, the way he moved, his clothes … he was from another planet."
It's great to see that Michael still inspires people from all walks of life and all professions.
Source: The Mag UK & MJWN
Leave a comment