Michael Honoured At Grammy Awards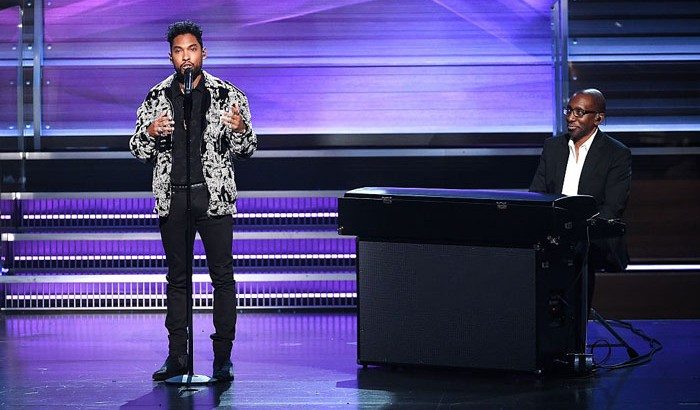 RnB star Miguel gave a stunning performance of Michael's 1979 song 'She's Out Of My Life' at last nights Grammy Awards.
It was only a 30 second rendition of the melancholy song, and he was backed only by a gentle piano courtesy of Greg Phillinganes, the song's original keyboardist and long time colleague of Michael Jackson's. Miguel stood under a bright spotlight as footage of Michael himself singing the song from the 'She's Out Of My Life' music video played above.
Taking time after he finished singing to further pay tribute to the King of Pop, Miguel said;
"It's really hard to believe that it's been more than 35 years since Michael won his first Grammy for a song from Off the Wall".
He went onto say, "It's an album that broke down barriers in pop music and it's now the subject of the new documentary by the legendary Spike Lee."
Check out the brief, but beautiful performance below:
Source: Howl and Echoes & MJWN
Leave a comment