Beyoncé's Tribute To Michael At Super Bowl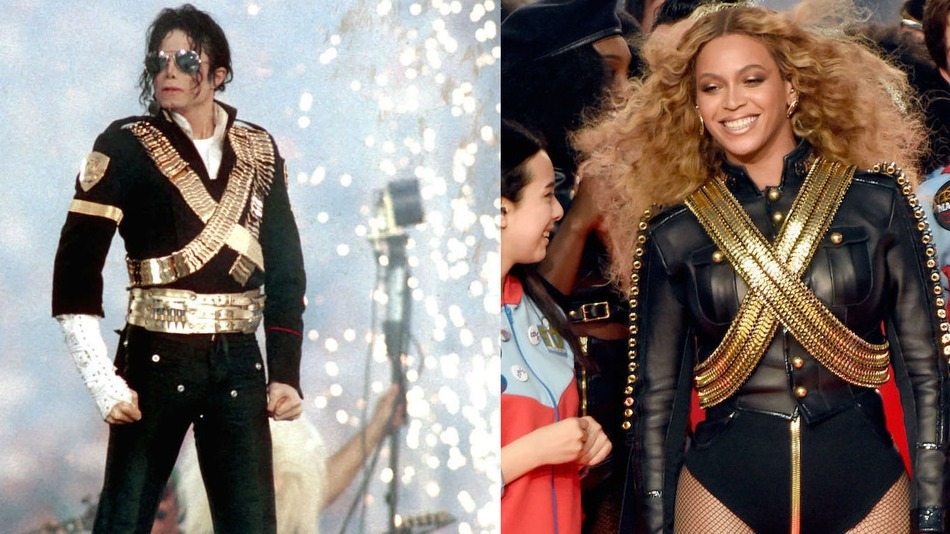 During yesterday's Super Bowl 50, pop megastar Beyoncé subtly paid homage to Michael's Super Bowl XXVII performance from 1993 by echoing his leather and gold halftime outfit. Beyoncé also sported a military-inspired jacket, with details almost identical to those Michael donned 23 years ago.
Beyoncé has always been a life long fan of the King of Pop and performed as part of Destiny's Child at his 2001 30th Anniversary concerts in New York. She also presented Michael with a World Music Award in 2006 and has paid tribute to him many times since his passing in 2009.
Source: Mashable & MJWN
Leave a comment