Mini MJ Dancer Has All The Right Moves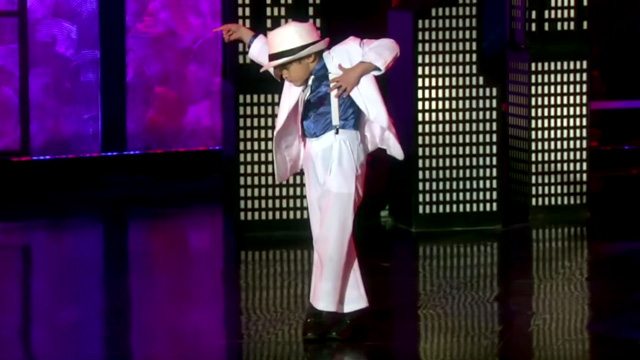 Eight-year old Willie Osborn of Lansing, Illinois, taught himself to dance like Michael Jackson after being exposed to Michael's music and videos by his Mother.
Ellen DeGeneres is no stranger to amazingly talented guest dancers and when she saw this cute talented boy dance she was that impressed that she had to have him show some of his MJ moves on her show.
The suave eight year old dance impersonator won over the audience with his larger than life personality and by showcasing some of his 'Smooth Criminal' dance moves.
Watch Willie on the Ellen DeGeneres show here:
In 2014, Willie was the winner of the 2014 Michael Jackson Festival of Arts in Gary, Indiana.
Source: YouTube & MJWN
Leave a comment