'What A Life!' – Exhibition In Australia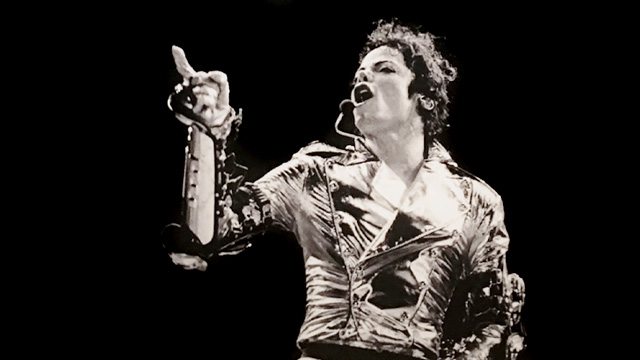 Michael was one of the most photographed artists in the world. Photographers couldn't wait to take a photo of him and those that couldn't dreamed about it. The camera lens loved him…
One such professional photographer who had that chance to photograph Michael over and over again, was Tony Mott, Australia's premier rock photographer for over thirty years.
Tony got his first break photographing Chrissy Amphiett of Sydney band Divinyls in the early 1980's which led on to his ongoing success as a rock photographer. After 30 years, Tony has never lost the excitement of capturing the moment, never stopped learning and as stated in another article lives by the rule; "Please yourself first!"'
He resides in Sydney now and travels the world photographing the biggest rock stars in concert. His portfolio features the biggest names in music and includes photos taken of Michael from the early concert days to the 'HIStory' world tours.
While walking around Sydney's Darling Harbour a few days ago, I came across an advertisement that stopped me in my tracks. On a fence bordering a major construction site in one of Sydney's most famous tourist attractions, was Michael in all his 'HIStory' glory as part of an exhibition at the State Library of New South Wales. The exhibition is called 'What A Life!' and presents the work of Tony Mott's extraordinary photography that is recognised worldwide. I couldn't resist taking a photo next to the advertisement and also couldn't resist a walk to the library that wasn't too far away to view the exhibition in person. I knew I was at the right place when I saw a large banner of Michael on the front of the building. There was Michael still stopping traffic in Sydney, Australia and ironically on a library building, a place which housed a world full of knowledge in books that Michael loved so much to read and absorb.
The exhibition tracks enormous changes in the music industry in Australia.The declining live scene, the drop in music magazine production, and the impact of digital technology on the art of rock photography covering both local and international artists. Tony Mott's photography is nothing short of brilliant and though I did go through and view all his work on display, it was the photo of Michael during his 'HIStory' tour in Australia that I spent the most time at. Michael was displayed in his gold attire with the Australian flag above him in one of his iconic poses. As I looked at the photograph it brought back sweet memories of the time that I had seen him perform live in the same outfit in 1996 here in Australia.
The exhibition 'What A Life! – Rock Photography by Tony Mott' is a free exhibition on from the 17th of October 2015 to the 7th February 2016 at the State Library, Sydney, NSW.
I'll leave you with the description on a plaque next to Michael's photo that really does sum it up: "There's no doubt the King of Pop was in a class of his own for both recording and performance. – Tony Mott"
Source: The State Library of New South Wales, Paula Katsikas & MJWN with special thanks to Tony Mott
Leave a comment