New MJ Book Is A 'Thriller'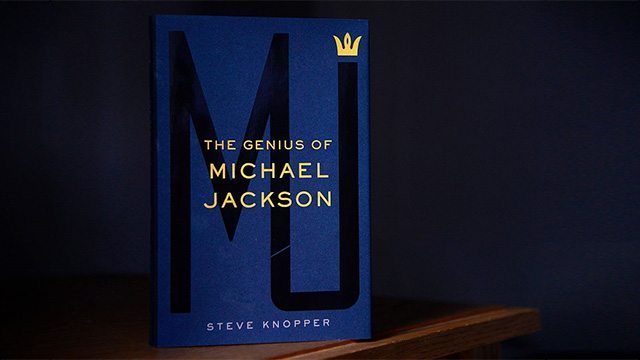 Steve Knopper is on a rescue mission: To restore Michael Jackson's legacy as a significant artist with his new book 'MJ: The Genius of Michael Jackson.'
Go elsewhere, in other words, if what you want from Knopper's book is to wallow in the lurid farrago of indictments and trial records. Knopper's book doesn't ignores those details but Knopper, a contributing editor at Rolling Stone who is more conscientious historian than tabloid newshound, only deals with whatever can be substantiated.
His book has a clear-eyed composure regarding its endlessly complicated, compelling subject. It should also alert readers that Knopper's principal objective is to re-establish Jackson's historic stature, six years after his death at age 50, as the greatest song-and-dance man of the 20th century's latter half (Fred Astaire owning the other); a global cultural phenomenon whose long-range impact on pop music was matched only by those of the Beatles and Elvis Presley; and a creative visionary whose meticulous studio coups were as notable as those of Brian Wilson, the Beach Boys' similarly eccentric – and similarly troubled – genius savant. Knopper doesn't use that latter analogy, though his mode of analysis makes it easy to make such connections on our own.
Through reminiscences and observations Knopper gathers from more than four hundred interviews, 'MJ: The Genius of Michael Jackson' deftly recounts the familiar aspects of the story, which begins with Joe Jackson, a cold, hard Gary, Ind., steelworker, pressing five of his talented young children into the rhythm-and-blues circuit. Those magnetic Jackson 5 kids become child stars of the Motown music stable by the early 1970s, though Knopper writes that even in those years Michael was distancing himself from his brothers. There are anecdotes scattered throughout the early chapters of the younger Michael incessantly drawing pictures and closely scrutinizing dancers, singers and even mimes – which is how he all but patented the Robot dance.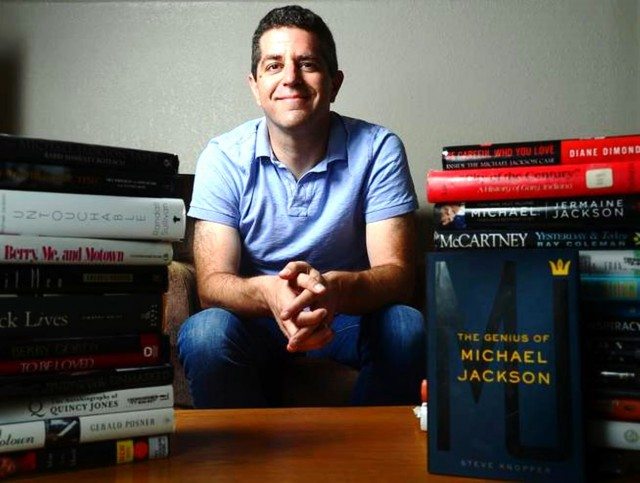 The turning point of Jackson's life was his partnership with jazz-pop impresario-arranger Quincy Jones, who produced the three signature albums of Jackson's solo recording career, 1979's 'Off the Wall,' 1982's 'Thriller' and 1987's 'Bad.'  As Knopper's book cannily elucidates, it was Jackson's own painstaking, mostly intuitive creative process that helped shape these masterworks – and those that followed.
"He couldn't play an instrument," one studio keyboardist who worked on 'Thriller' recalls. "He could barely play a few notes on a keyboard. He'd come up with not only elaborate songs but elaborate arrangements in his head and stick to them…He'd keep his vision and be as patient as he could until he'd finally say, 'Yeah, that's it.'"
Knopper shows similar critical and reportorial savvy in assessing Jackson's creative peaks and valleys: The epochal 'Billie Jean' moonwalk on the 1983 Motown 25 TV spectacular which prompted a morning-after congratulatory phone call to Jackson from Astaire, who told him, "You're an angry dancer. I'm the same way."
'MJ: The Genius of Michael Jackson' does not attempt to condemn or ennoble its subject. Nor does it pretend to answer all your questions about Jackson, who one suspects was as much a mystery to himself as he was to others. But among the book's many answers that can't be questioned is the resonating impact of Jackson's boundary-shattering talent.
Source: USA Today & MJWN
Leave a comment