Neverland Fails To Sell At Chinese Auction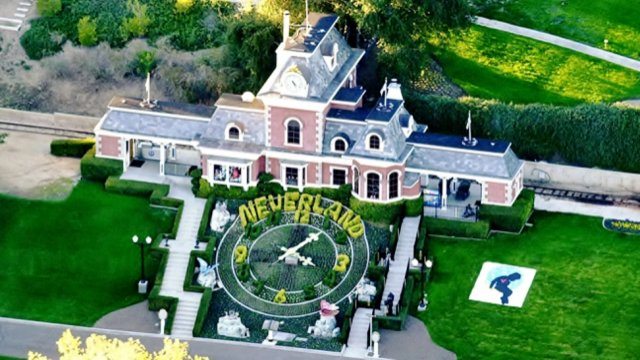 California's Neverland ranch was once home to the King of Pop. Michael Jackson's property, near Santa Barbara, remains a sprawling 2,700-acre mansion, with not just grandeur and design but the very fact it once kept a musical legend sheltered from the rain.
It's empty now,  yet despite everything, nobody, as yet, wants to buy it. Today, the estate is known as the Sycamore Valley Ranch and it went up for sale on Chinese eBay-style auction site Alibaba on October 27th. Alibaba's Taobao hosted a one-day sale, according to the Xinhua News Agency.
Granted, there was a staggering initial bidding price of $78.7 million. But you'd have thought a Jackson super-fan – of which there are many – would've snapped the place up regardless. Chinese real estate agency Fang Paipai was to offer tours of the ranch.
Wealthy Chinese consumers have an increasing appetite for luxury properties in the West. Houses listed on Alibaba usually sell well. Yet Jackson's former home, irrefutably more intriguing than most, had just one individual express an interest – even they failed to suggest an ample price. Fan Paipai explained to property site realtor that it will continue to search for a buyer.
But it's not just recently though that the past Neverland has failed to spark bidders. Sycamore Valley Ranch was in May listed by Sotheby's  International Real Estate. Then, for $100 million. The same problem arose.
Michael Jackson paid $19.5 million for 'Neverland' back in 1987, but the singer's former pad isn't simply reliant on size or prestige alone. It comes with its famous floral clock, a train station, six bedrooms, a swimming pool, basketball, court, tennis court, and a fifty seat movie theatre.
Source: Independent UK & MJWN
Leave a comment