'Thriller' Is Spotify's Scariest Song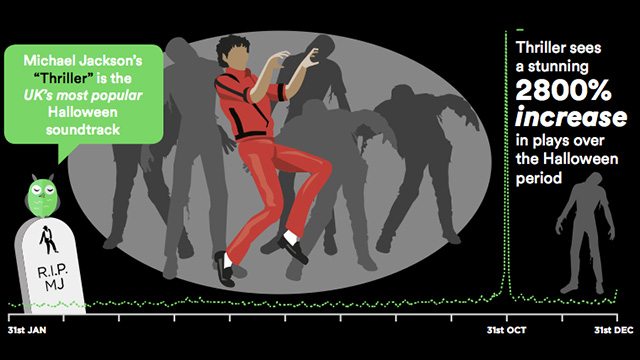 Spotify have officially announced that Michael Jackson's 'Thriller' is the scariest song out there!
Every October, during Halloween, 'Thriller' is the most popular choice of song to play. Amazingly the track itself gets a 2,800% rise in streams on Halloween itself, October 31st. Other popular artists around this time include Alice Cooper, Rhianna and Lady Gaga.
See the chart below for more information: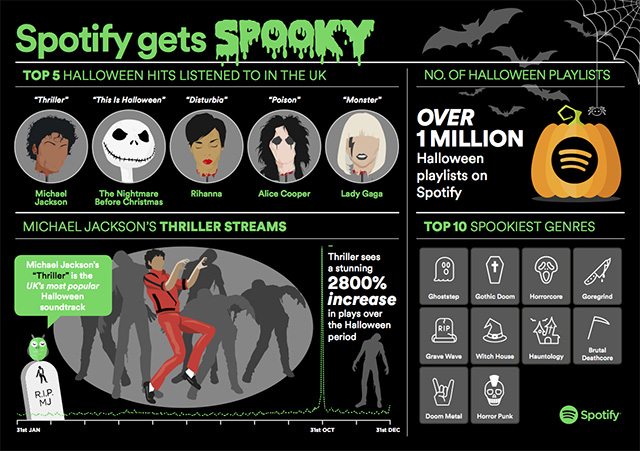 Source: Spotify & MJWN
Leave a comment