Fan Party For Michael's Birthday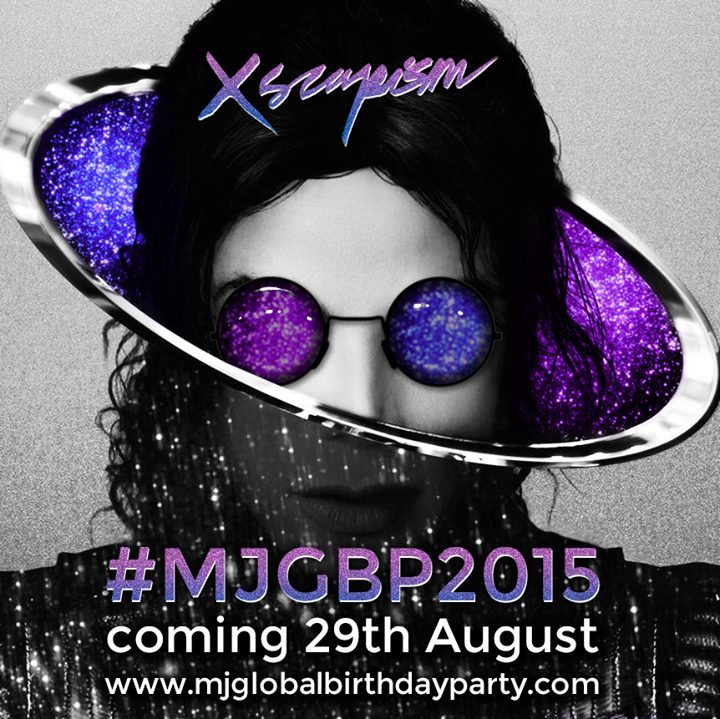 For a third year running MJFFC (MJ Fans For Charity) and MDF (Michael's
Dream Foundation) will be hosting the virtual birthday party for Michael
Jackson, which allows all fans around the world to apply and celebrate
together! Read on for full details provided to us from MJFFC and MDF in a
press release.
-Headline: The Fan Made #MJGBP2015 is Back!
#MJGBP are back again for this years Michael Jackson online birthday event,
"XSCAPISM!" (#MJGBP2015).
On Michael's Birthday on the 29th August 2015, for the 3rd year running it
will be possible for fans from around the world to once again participate in
the free MJ online event. Fans from around the World can listen to music,
join chatrooms, watch, or even APPEAR in a live video feed from the comfort
of their own home (or wherever else they have a decent internet
connection!).
Various fan groups are involved and the free party will be open to all
Michael Jackson fans.
– A Massive Party … On A Global Scale
Just like the last two years the party will run for 3 days from the 28th
August until the 30th August with the live video being broadcast in multiple
live video sessions from 9am GMT on August 29, 2015. It will be accessible
globally via the website and streamed live on YouTube.
– This Years Theme … "XSCAPISM"
#MJGBP2015's theme is a twist on the latest album from The Estate, 'Xscape!'
Thank you to all of those that put forward suggestions. Many of us loved the
new album so much, that it was almost a nobrainer. Thank you to MJ fan Signe
who put forward the idea.
– Host A Global MJ Party Event Of Your Own And Broadcast Live!
Again we will be looking for any MJ events that want their event to appear
briefly in the live #MJGBP2015 video broadcast on 29th August. If you want
to broadcast from your event, or have any questions about how you might be
able to contribute, please visit here.
– Send In Your Pre-Recorded Videos!
Also like last year, if you cannot make the live party, why not send us a
short video message to Michael. You can send it to us directly or upload it
yourself to YouTube with the tag "#MJGBP2015" and we will add it to our
playlist.
– You May Now Apply
You do not need to register with us to participate in the party, but you
will need a free Google+ account if you want to appear in the live video. If
you do want Google+ to appear in the live video make sure you visit here before the final live video has ended for more information.
Thank you and see you all soon at #MJGBP2015
Source: MJFFC, MDF & MJWN
Leave a comment