Evolution Of Michael Jackson With Pentatonix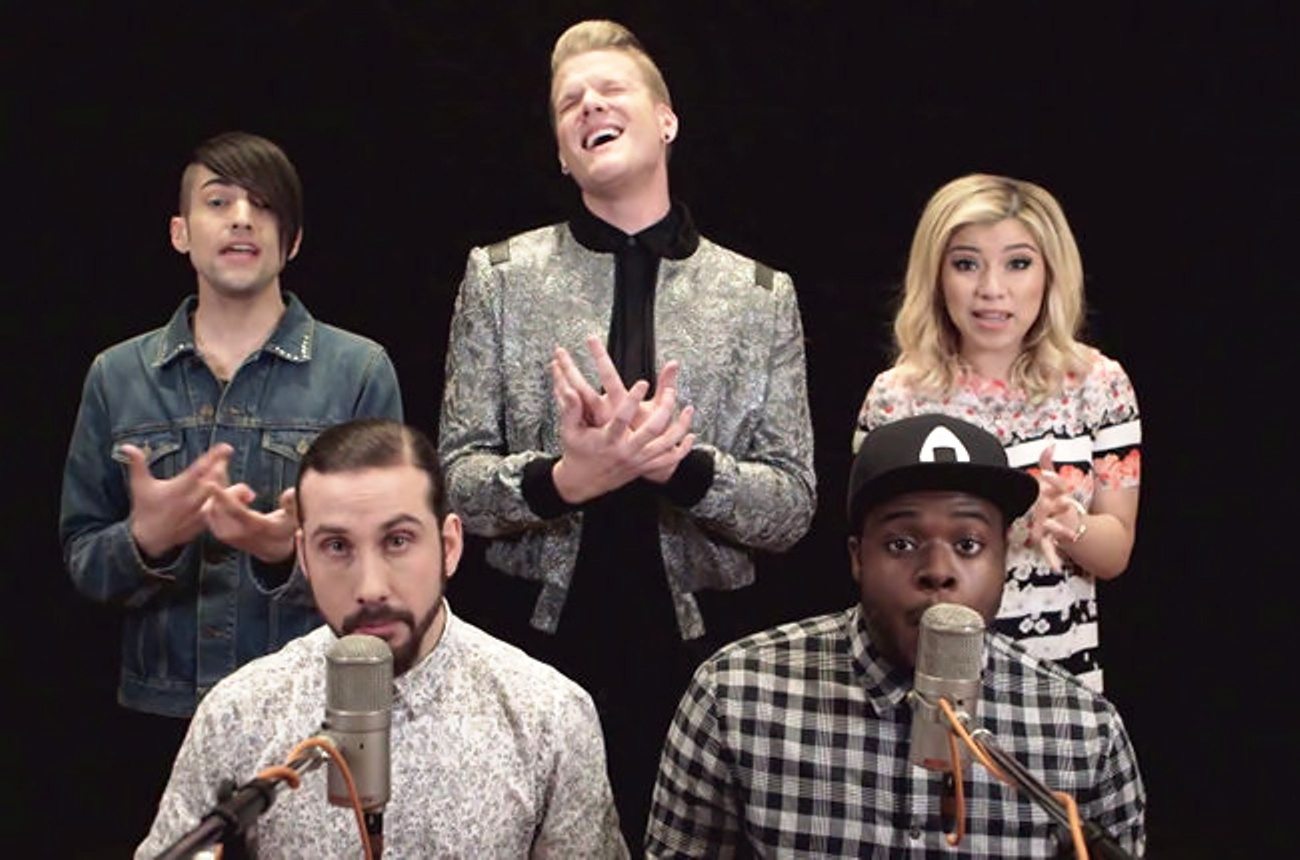 Pentatonix is an American 'a cappella' group consisting of five very talented vocalists originating from Arlington, Texas. Avi Kaplan, Scott Hoying, Kevin Olusola, Mitch Grassi and Kirstie Maldonado who make up the group and who are soon to tour with Kelly Clarkson, takes listeners across the melodic journey of Michael Jackson's long career.
In honour of the 'King of Pop' the group sing 20 years of some of his best songs in their latest video titled 'Evolution of Michael Jackson.'
The video follows the group's normal formula, highlighting some of Michael's most famous and well known hits from the early Jackson 5 days with songs like 'ABC,' and 'I Want You Back,' to his iconic 'Thriller' and 'Billie Jean' and more, in an intriguing five-part 'a cappella performance' that seemingly weaves much of his music into one cohesive piece.
Listen to Pentatonix's 'Evolution Of Michael Jackson' here:
Source: The Huffington Post, Billboard & MJWN
Leave a comment