Book Review: Xscape Origins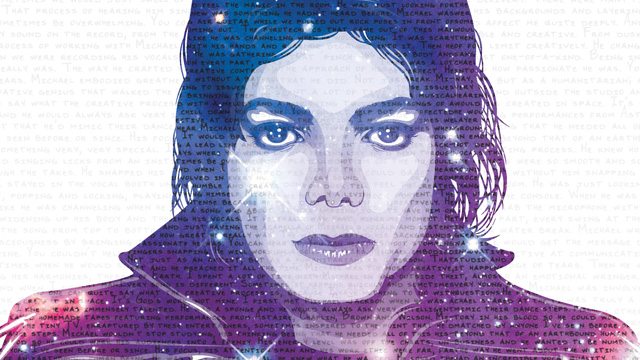 Sony Music along with Michael Jackson's Estate did a tremendous job at letting fans understand the creative process for the contemporised songs that made up the 'Xscape' album, which was released a year ago. A documentary was made and interviews with those involved were posted online. The album shot straight to the top of the UK charts and many of the charts around the world. The lead single, 'Love Never Felt So Good' was also an instant smash and a great summer anthem for 2014. Michael was once again in the spotlight for his musical talents, engaging with a new generation and the album was positively received.
But for the fans of Michael, it was the deluxe version of the album that was really of interest. Whilst many of the contemporised versions lent themselves well to a modern audience and radio play, it was the opportunity to listen and study the original demo versions on the deluxe album that really piqued fans interested.
Michael is well known for working on songs for a long time. It's been documented well that songs, such as 'Earth Song', got worked on for years before they reared their head on an album, often passing other albums before finally being placed on a tracklisting. What may not be common knowledge though is that some songs were worked on by Michael for decades! And the new book by Australian fan and journalist Damien Shields, called 'Xscape Origins', is the most thorough book ever to be released that really goes behind the scenes to how Michael created music, specifically focusing on the tracks from 'Xscape' and letting us know the stories behind them.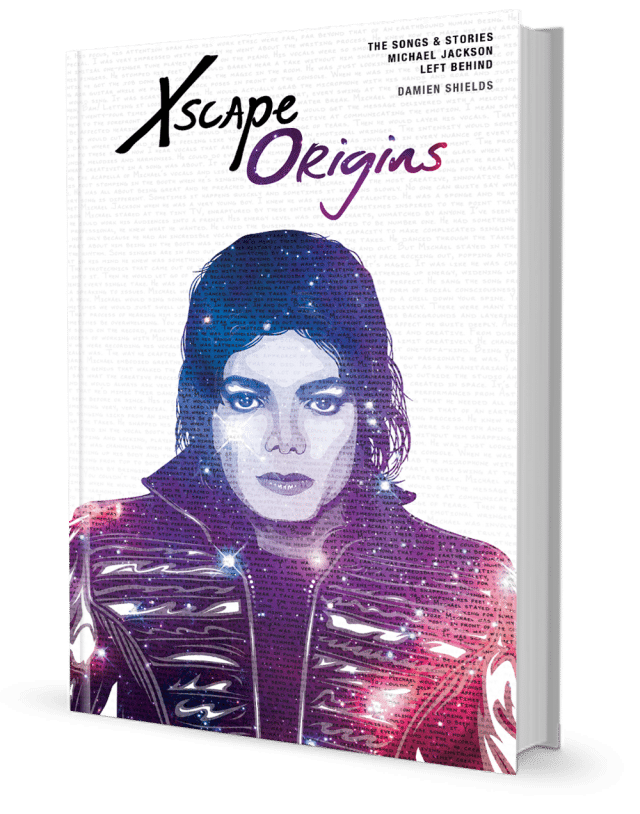 Not only do we get an understanding for each song, as we hear directly from the song writers, producers, sound engineers etc… But we also get an insight into the preparation for Michael's albums and to read about some songs we've never heard of that were considered for albums such as 'Bad'. More interestingly is the creative process for the whole 'Invincible' album, with Rodney Jerkins and others going into immense detail as how they formed 'You Rock My World' among others.
The book provides a fascinating insight into how Michael worked on his albums, how he worked alongside his fellow collaborators and why the songs that he worked so hard on, for such a long period of time, were not eventually used on his albums. It's also astonishing to know just how many demos were actually made of each song, and therefore, though not detailed in the linear notes of the 'Xscape' album, which version of each song was released last year. Sometimes it was the final version, the one Michael would have last heard; at other times it was a more rough and ready earlier version, allowing us to understand the creative journey Michael would have gone on.
It's fair to say that had Michael still been with us today, there's certainly a chance that some of the songs we've heard, not just on 'Xscape', but also the 2010 album 'Michael', would have continued to have been worked on and potentially eventually released. What we have been presented over the past 5 years aren't song that Michael had discarded as not being good enough, but had discarded as they're not good enough….YET! Or merely that on the album a song was in consideration for, a similar song was already in place.
Shields book is a must read for any Michael fan, but also for any music fan. It's a rare opportunity to understand how the greatest entertainer of all time created his work and a it's a great companion to your 'Xscape' album.
Buy the book
Source: MJWN
Leave a comment