'Seeing Voices' And Unreleased 'Ghosts' Footage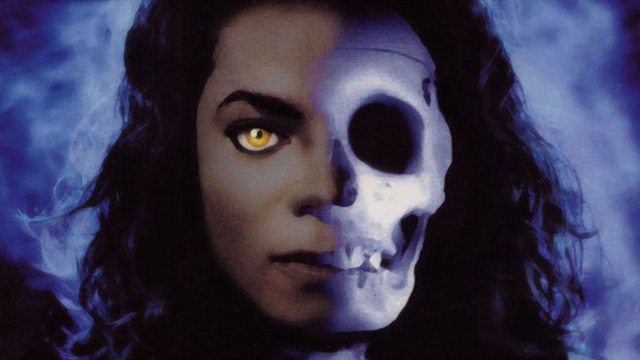 Michael Jackson fans got a two in one treat the other day after a one minute snippet of unreleased song 'Seeing Voices' leaked on YouTube set to unreleased footage from Jackson's 1993 video shoot for 'Is This Scary.' (The video has since been removed.)
'Seeing Voices' was conceived by composer, arranger, and orchestrator Sidney Fine with two pianos, one acoustic bass, and a small choir. Fine reached out to the King of Pop to perform vocals on the track, who obliged. Jackson's long time engineer Matt Forger, who had known Fine for years thanks to Jackson introducing them, served as recording engineer on the track – and other Fine projects at the time. Once Jackson had recorded his vocal, he told Fine he loved the song, but requested that strings be added to the track.
The song was unveiled on May 28, 1999 during a small private event hosted by Fine at the Ventura Club in Sherman Oaks, California. A copy of the invitation details that "Seeing Voices" is "a song for the deaf" inspired by the title of Dr. Oliver Sacks' 1989 best selling book of the same name.
The full version of 'Seeing Voices', which runs 3 minutes and 20 seconds, remains unreleased, as does the complete footage that accompanied the leaked snippet – a one-minute video sample taken from Jackson's unreleased and unfinished 1993 film 'Is This Scary', which ended up as the Ghosts short film we know and love today.
According to screenwriter Paul Rudnick, the original concept was for Jackson to record a horror-themed song for 'Addams Family Values' and film a music video to promote it. The song – which, contrary to popular belief, was not actually titled 'Is This Scary' according to actress Shana Mangatal (the film was called Is This Scary, but not the song) – was set to play during the closing credits of 'Addams Family Values.' "He dictated the lyrics of the song that was going to be used as the theme song for 'Addams Family Values' to me, but the song was never recorded," Mangatal explains. "It's a completely different (to 'Is It Scary' – released years later) and a never-before heard song."
The song was also to be released as a brand new Michael Jackson single accompanied by a long-form music video – funded and issued independently by Jackson – to support both the single and Addams Family film.
Mangatal, who was cast in the film and was also working for Jackson's manager at the time, vividly remembers the experience of being on set during the 1993 filming, explaining that Jackson was excited and enthusiastic going into the project and revealing that Addams Family characters were to have made cameos in Jackson's short film. "What is not included in this (leaked) snippet are the scenes with the Addams Family kids," explains Mangatal. "Christina Ricci and the other two kids were in this too. It included creepy live animals as well. There was an armadillo that the director had crawl right over my feet. We filmed at the CBS/MTM Studios in Studio City, California. Michael was very excited to film this," she states. "His goal was for it to be 'scarier than Thriller.' We filmed for about 2 weeks." The project ultimately was never completed due to off screen commitments for Michael.
Despite not finishing or releasing the song or film in 1993, Jackson wasn't about to let the project fall by the wayside. "He was determined to finish Is This Scary," recalls Mangatal, "…[it] became his passion project and he really wanted everyone to see it and understand its meaning." Jackson would ultimately revisit the project three years later, in 1996, completing and releasing the film under the title Ghosts – a 40-minute re-written version of what he started in 1993 featuring three songs: 'Is It Scary', '2Bad', and title track 'Ghosts'.
"Ghosts is his view of how people perceived him, so it's very autobiographical," says Mangatal. "Finishing it was all Michael talked about for three years."
She continues: "For 'Ghosts' he changed directors (to Stan Winston) and re-wrote the script. He also re-cast the entire thing because all of the original kids had grown up," adds Mangatal, who was the only member of the original 1993 cast that was re-cast for the 1996 version. "There was an actual actor who played 'The Mayor' in 'Is This Scary.' Michael only played himself in it."
The completed 'Ghosts' film, in which Jackson plays a grand total of five characters, stands as one of the most significant artistic feats of his entire career, and is widely considered to be the magnum opus of his unparalleled catalog of short films.
Jackson adored the 'Ghosts' film so much, and was so passionate about having audiences see it, that he was planning on showcasing it in a Halloween TV special on CBS in October 2009 – between the first and second legs of his 'This Is It' residency at London's O2 Arena.
Source: Damien Shields
Leave a comment