Neverland Ranch Is On Sale for $100 Million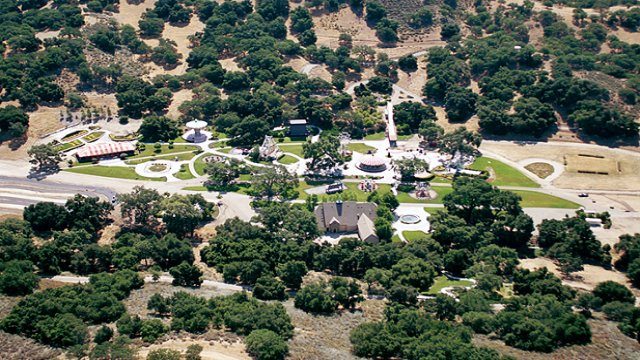 Ever wanted to see inside Michael Jackson's Neverland ranch? For one hundred million dollars you can do much more than that, you can actually live there! The Ranch is on the market with an asking price of one hundred million dollars. The former Neverland Ranch, which has been renamed Sycamore Valley Ranch, is being sold by the Estate of Michael Jackson. The 2700 acre estate, located in California, was once notorious for its fantastic theme park.
Many of the features Michael famously installed, including an amusement park and a menagerie of exotic animals, are no longer in place after the estate was completely redeveloped last year. However, a private train station and train tracks, constructed during Michael's residence, are still usable. According to the Wall Street Journal, other features of the property include: a fire station, a floral clock spelling out Neverland, a 50-seat movie theatre, two lakes, basketball and tennis courts and a stage specially designed for magic shows.
Michael, who died in 2009, bought the estate from golf entrepreneur William Bone in 1988. He paid $19.8 million for the property but struggled financially and, shortly before his death, he defaulted on a loan on the Ranch. He was bailed out by Colony Capital, who now own a substantial stake in the property. Michael lived at Neverland Ranch until 2003. The ranch, although still belonging to Michael at the time, was closed in 2005 and the majority of the staff let go.
The asking price of $100 million is expected considering the size of the property but some realtors speaking to the L.A. Times claim it is overly optimistic.
Matt Blank speaks for the Michael Jackson World Network about the sale, and why he thinks there's quite a lot of sadness to it" with BBC in an interview in the link attached.
http://www.bbc.co.uk/programmes/p02sh6bt
Source: BBC, Contact Music & MJWN
Leave a comment