The Jackson 5 & Bach Get Funky!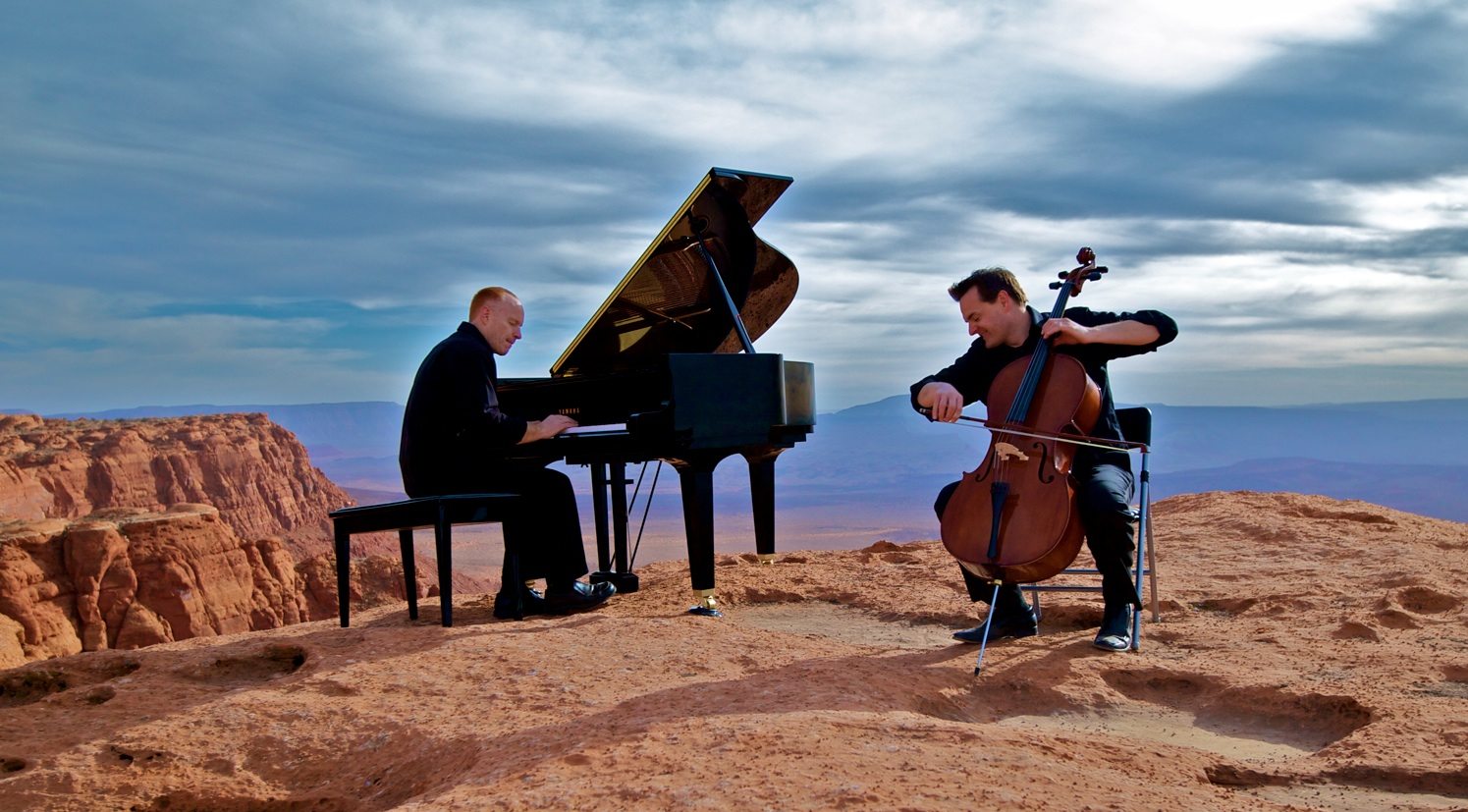 What if the 1770's collided with the 1970's? The Piano guys have done exactly that with The Jackson 5 and Bach by taking the Jackson 5 classic 'I Want You Back' and mashing it up with 5 illustrious themes written by J.S. Bach. The result is the fun and funky cover and video 'I Want You Bach.'
Here is their story behind the song:
"What if the harpsichord from the 1770s hit headlong into the talk box from 1970s? What if J.S. Bach and Jackson 5 met up and just jammed? Would they jive? Can you dig it? These are the kind of far out questions we asked ourselves as we laid down these licks and cut this film. We decided to put together a gig with two wigs in dandy attire and two hep-cats in some funkadelic threads to see if it would fly.
Presenting… 'I Want You Bach' – Jackson 5's funky 'I Want You Back' mashed-up with 5 illustrious themes written by J.S. Bach.
All the sounds you hear were created by the instruments shown – including the words "I Want You Back/Bach" simulated by a "talk box" (popularly used in the 1970's, but never with a cello!) Here's how it works: Steve plays cello notes through a micro speaker built into a foot pedal, the sound then travels through a tube and into his mouth where he shapes the notes into actual words. To our knowledge the likes of electric cello, grand piano, harpsichord, Baroque cello, talk box, and kick drum have never gigged together. Until now. It's totally the battle of the 70's – the 1770s and the 1970s.
Phil is tickling the ivories of a custom-built hybrid grand piano, while Scooby shreds on a custom 5-stringed electric cello complete with a sidecar kick drum. Conversely, Sir Reginald is playing a circa-1700-replica Baroque cello and Duke Johann is playing an actual harpsichord that was built and designed by Hale Centre Theatre. In fact, nearly everything you see in this video was provided by Hale Centre Theatre – from the sinking Piano/Cello platform down to the disco duds of Scooby and Phil opposite the Scarlett Pimpernel robes arrayed upon Johann and Sir Reggie.
We filmed this using 4K resolution (a huge step up from 1080p and quickly becoming the new "high def"), allowing for more freedom and flexibility to zoom in and out of static shots, which helped us create the illusion that two different versions of Jon and Steve were jamming together."
The Piano Guys definitely did a lot of work making this cover and video and we know how much Michael loved Classical music, so I am sure that Michael would have greatly appreciated their creativity.
Listen to "I Want You Bach" here:
Source: The Piano Guys & MJWN
Leave a comment