Original 'Billie Jean' Lyrics On Offer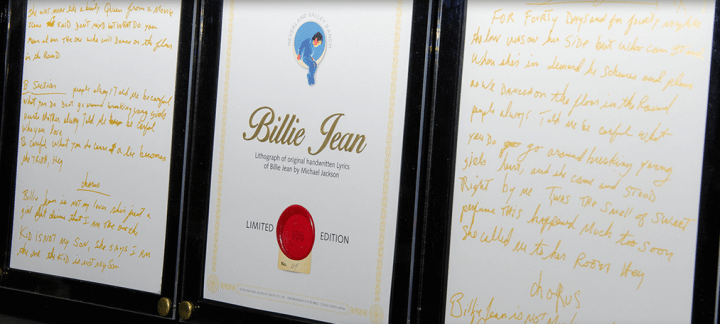 Together with Mr Dieter Wiesner, Michaels former manager and confident, Michael Jackson embarked on the world famous History World Tour, his third and final worldwide solo concert covering Europe, Asia, Africa, Oceania and North America. It spanned the globe with stops in 35 countries on 5 continents and grossed the equivalent of over a quarter of a billion in today's US Dollars.
Around 2003, Michael Jackson presented to Mr. Wiesner handwritten lyrics of his famous 'Billie Jean,' 'Black or White,' 'Smooth Criminal' and charity song 'What More Can I Give,' with the intent to have limited lithographs of each produced for the 35 countries he toured during the HIStory World Tour.
Two decades after the HIStory World Tour thanks to Michael Jackson Tokyo Co. Ltd, which joint ventured with Michael before his death, this project is finally being made available in limited edition to the fans. Michael Jackson Tokyo LTD is producing a one of a kind limited edition of 100 authentic high end lithographs of the original 'Billie Jean' lyrics for each of the 35 countries from the HIStory World Tour.
They can be purchased exclusively online here.
Each Artwork consists of two pages and a numbered certificate. The three pages are sealed under acrylic glass next to each other on a wooden frame. Buyers will receive the 84 x 37 2 cm measuring artwork in a wooden chest, enhancing its exquisite value. The different versions display the flag of the respective country on the certificate. Five of these one of a kind prints have been donated to an online-raffle here.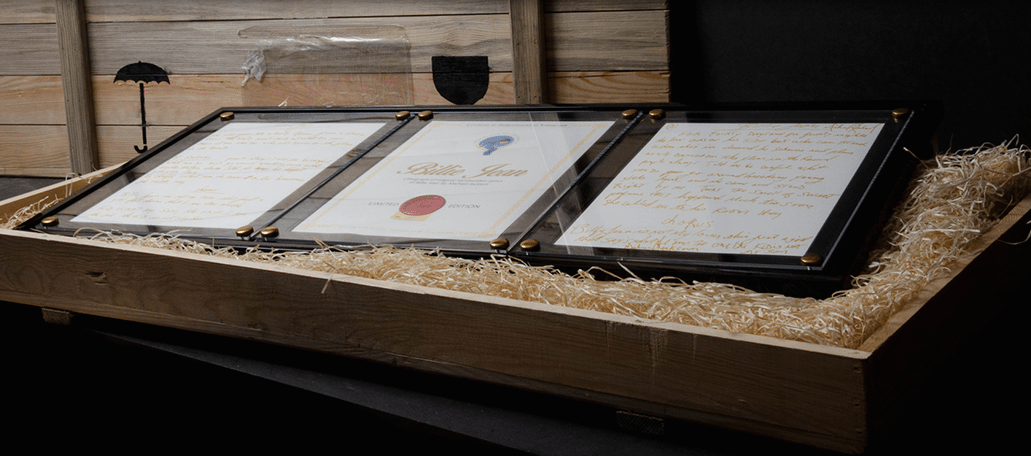 Anyone can participate with a chance of winning by registering on the homepage. Registered users will be notified via E-Mail of more exclusive upcoming one of a kind offers for sale such as the original MJ hat from 'Smooth Criminal', autographed posters and letters to name just a few.
Source: Michael Jackson Tokyo Co. Ltd & MJWN
Leave a comment