Historic Motown 25 Landmark Show On USA TV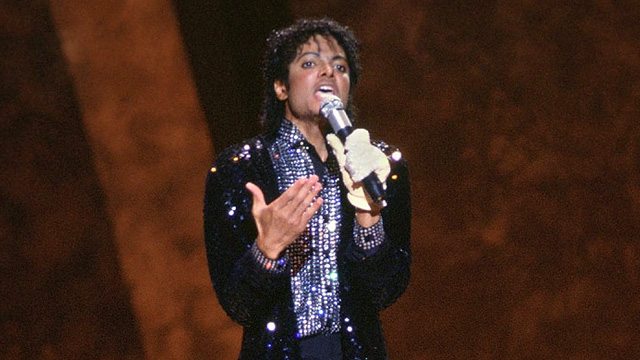 Here is a Press Release announcing the screening of 'MOTOWN 25: YESTERDAY• TODAY • FOREVER' on USA television later this month, which Moonwalked into TV History!
FEBRUARY 28TH, TUNE IN TO PUBLIC TELEVISION STATIONS NATIONWIDE FOR THE LANDMARK CONCERT AND TV SPECIAL THAT CELEBRATED 25 YEARS OF MOTOWN – NOT SEEN ON TV SINCE ITS ORIGINAL 1983 BROADCAST!
MOTOWN 25: YESTERDAY· TODAY · FOREVER
Providing the Backstory for the Hit Broadway Play, Motown The Musical, the Emmy® Award-Winning NBC Special
Introduced the World to Michael Jackson's Moonwalk and Featured Reunions of The Jackson 5, the Miracles and The Supremes.
Presented in Conjunction with TJL, the Premiere Provider of Nostalgia Music Pledge Programs to Public Television Stations, the Program Will Premiere on February 28th at 8pm on Most Public Television Stations (check local listings)
Fairfax, VA (January 22, 2015) – Where were you when Michael Jackson unveiled his iconic moonwalk for the very first time as part of the legendary TV special Motown 25: Yesterday · Today ·Forever? You likely remember those "six seconds that changed the world", as the historic     concert televised by NBC on May 16, 1983, became an immediate sensation and water-cooler event in an era before social media. Now, music lovers and pop culture aficionados alike will have the opportunity to see magic and history being made as the Emmy® Award-winning program will air exclusively as a fundraising event on public television stations this February and March, marking the first TV broadcast of the concert since its debut more than 30 years ago. It will make its national       public broadcasting premiere on February 28 at 8pm ET & PT/7pm CT (check local listings).
Motown 25, under license from Mr. Berry Gordy's West Grand Media and jointly distributed by StarVista Entertainment and TJL, TJ Lubinsky's celebrated public television distribution company, will be broadcast exclusively for public televisions' celebrations of Black History Month on February 28th, with repeat broadcasts throughout March.
Produced by Motown Productions with Suzanne de Passe, Don Mischer and Buz Kohan, Motown 25 was taped before a live audience at California's Pasadena Civic Auditorium and showcased virtually every Motown artist from the company's inception, including Michael Jackson, Marvin Gaye, Smokey Robinson, Stevie Wonder, Diana Ross, The Supremes, The Jackson 5, The Miracles, The Temptations, Four Tops and many others. The show also featured many guests outside the Motown Records sphere who had been influenced by Motown artists, including Linda Ronstadt, who performed a memorable duet with Smokey Robinson, Billy Dee Williams, Jose Feliciano and British new wave star Adam Ant, who was riding a wave of popularity from MTV exposure. As an added highlight, the historic evening was hosted by Richard Pryor, who was arguably the hottest comedian in the world at the time. A seminal event in pop culture history, this concert event, which would capture the Emmy® for Best Variety Program and a George Foster Peabody Award, would establish the gold standard for all future televised concert events and go on to provide the backstory for the Tony®-nominated Broadway play, Motown The Musical.
"With the popularity of 'Motown: The Musical', which continues to open in major markets across the U.S., and the program's recent success on DVD, there's never been a better time to re-air the original broadcast", says Suzanne de Passe, the Executive Producer of the TV show.

"Whether you're discovering that incredible night of music for the very first time, or are huge fan of Motown whose been eagerly awaiting the show's return to TV, 'Motown 25' offers a lifetime of magic and memories for everyone".
Recalling his own memorable experience from seeing the original 1983 broadcast, TJ Lubinsky remembers,
"It was the only time in my life where everybody was talking about the same thing for the next couple days," he said.

"Teachers, kids in school, disc jockeys on the radio were all buzzing. It was just one of those shows … I knew that in some way I had to be a part of all this. At TJL, we're so proud to be the content providers bringing this historic event back to prime time television in celebration of Black History Month on February 28th nationally with repeat broadcasts throughout March."
Michael Voloshin
Source: Michael Voloshin & MJWN
Leave a comment