Andraé Crouch Passes Away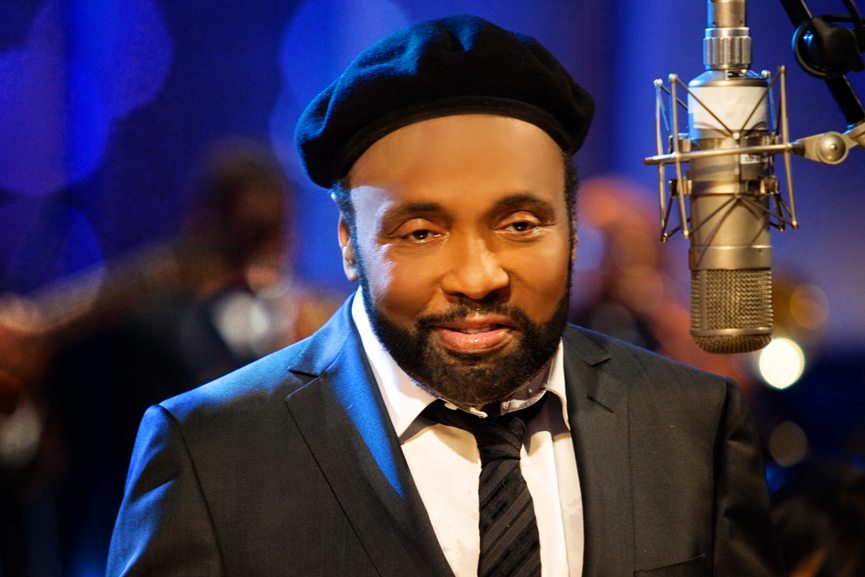 Sadly, Gospel singer, songwriter and choir director Andraé Crouch who had been hospitalized since suffering a heart attack on January 3rd, died last Thursday.
Crouch had been confined since his heart attack at Northridge Medical Center in Los Angeles's San Fernando Valley He was 72.
According to USA Today, Crouch, sometimes called "the father of modern gospel music," led the choirs that sang on such hits as Michael Jackson's 'Man in the Mirror' and Madonna's 'Like a Prayer.'
As a songwriter, he wrote several gospel favorites, most notably 'The Blood Will Never Lose Its Power, My Tribute (To God Be the Glory)' and 'Soon and Very Soon,' a song sung at Michael's public memorial service.
A San Francisco native who grew up in the Church of God in Christ, Crouch wrote his first gospel tune at age 14. By 1960, he had formed the Church of God in Christ Singers, a group that featured Billy Preston on keyboards.
Crouch survived multiple bouts with cancer and also suffered from diabetes. In early December, as EUR reported, Crouch was hospitalized with pneumonia and congestive heart failure, forcing the cancelation of his "Let the Church Say Amen" celebration tour, which had been scheduled to begin Dec. 6 in Philadelphia. He was re-admitted to the hospital Saturday with what his twin sister, Sandra Crouch, characterized in a statement as "serious health complications."
Andraé's accolades include 7 Grammy Awards, 6 GMA Dove Awards, an Academy Award nomination for "The Color Purple," induction into the Gospel Music Hall of Fame and a star on the Hollywood Walk of Fame. His songs have been recorded by everyone from Elvis Presley to Paul Simon, and he worked as a producer and arranger with many of music's top artists, including Michael Jackson, Madonna, Quincy Jones, Diana Ross, Elton John and many others.
Andraé can also be heard on Michael's hit singles 'Man in the Mirror,' 'Keep the Faith,' 'Will You Be There' and 'Earth Song.'
His choir also appeared alongside Michael on his dynamic performance at the 1988 Grammy's.
The celebration and memorial of Andraé Crouch's life will take place on January 20 and 21st., at West Angeles Church of God In Christ, located at 3600 Crenshaw Blvd in Los Angeles, California. Both services will be open to the public to pay their respects.
Source: eurweb, breathecast.com, & MJWN
Leave a comment