Michael's Selfie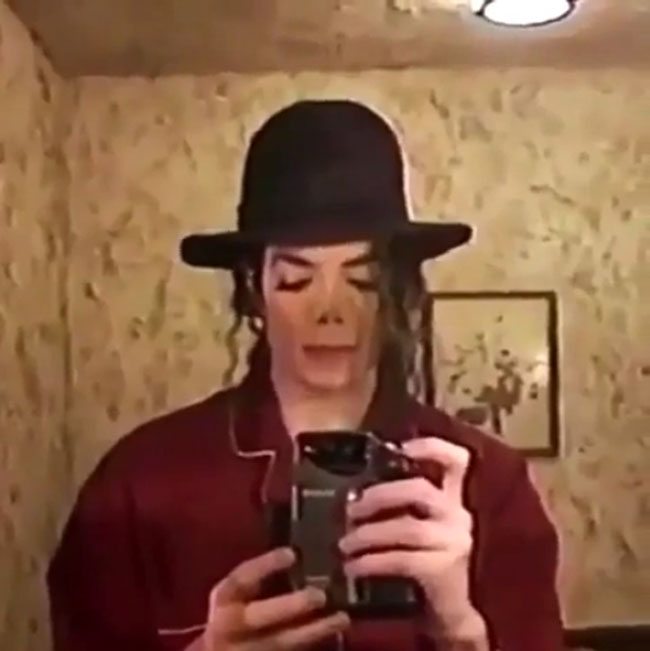 Never before seen home video tapes of Michael at Neverland on Christmas Eve 1993, are being auctioned this week online through GOTTA HAVE ROCK AND ROLL along with many other items belonging to Michael.
This color home movie with sound up for auction is a master tape, approximately 62 minutes, filmed on 8mm video tape, and is believed to have been shot by Frank Cascio and Michael in parts. The video begins Christmas Eve 1993 with Michael and friends opening presents in Neverland. The rest of the video is of Michael and friends touring Neverland, taking rides, in the game room and playing with the animals. For the first time ever we are allowed into Michael's Neverland Ranch with a personal and intimate tour by Michael himself. The tape ends with Michael having a Christmas dinner.
The below video is one of Michael testing out his camera in front of a mirror. Now this maybe the first ever 'selfie' as they are called now, but then again Michael Jackson was always ahead of the rest of the world with just about everything he did:
The auction ends on 5th December 2014.
For full details on the auction and all items click here.
Source: Gotta Have Rock And Roll & MJWN
Leave a comment