Rodrigo's 'This Is It' Show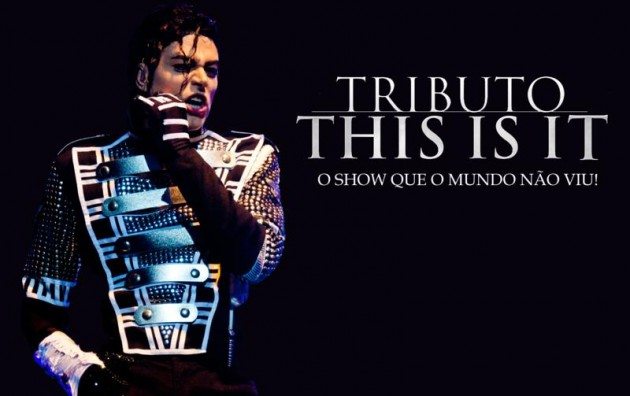 Brazilian Artist Rodrigo Teaser has been honouring Michael for many years with his amazing reproductions of Michael's Tours. On the 15th November 2014 he brings his 'This Is It' tribute show to Sao Paulo with special guest LaVelle M. Smith Jnr.
He has honoured Michael over the years with his amazing reproductions of Michael's 'Bad,' 'Dangerous,' and 'HIStory' Tours. Currently he has been paying tribute to the King of Pop with his cover of 'This Is It.'
He has stated that his greatest achievement will be on the 15th November 2014 at the Audio Club in Sao Paulo with a special production featuring LaVelle Smith Jnr, Michael's long time award winning choreographer and dancer and a name well known throughout the Michael Jackson community. LaVelle M. Smith Jnr will be driving the show on the night and will also be participating in the show.
Rodrigo Teaser started imitating Michael Jackson at 9 years of age in children's TV programs. He grew perfecting his work and has become one of the most respected MJ Tribute artists in the industry. He has made various appearances on TV shows throughout Brazil and abroad.
His Michael Jackson tributes were recognised by Sony Music and he was invited in 2003 to represent Latin America in the '30 Years of Magic' show in homage to Michael Jackson in New York where Michael himself was present.
He has shared the stage with artists like Seu Jorge, Ivete Sangalo, Claudia Leite and Vanessa Jackson and has participated in advertising campaigns for major brands for both TV and print media.
He has performed in concert to large crowds numbering 40,000 people, such as the 'cultural turn in Sao Paulo GLBT Valley Anthangabau' in Rio de Janeiro, and appeared at the FIFA Fan Fest at Copacabana beach that was televised by Global International.
He has this to say about his shows,
"It is always magical to represent Michael and be responsible

for the exchange of energy that happens on the show."
Here is a promo video on Rodrigo Teaser's 'This Is It' tribute show:

View some more footage of his tribute show here:

You can follow Rodrigo on Facebook here.
For more information on his 'This Is It' tribute show and to purchase tickets go here.
Source: Rodrigo Teaser, with special thanks to Richard Mike Vieira.
Leave a comment