Never Before Seen Pictures Of Taylor's Neverland Wedding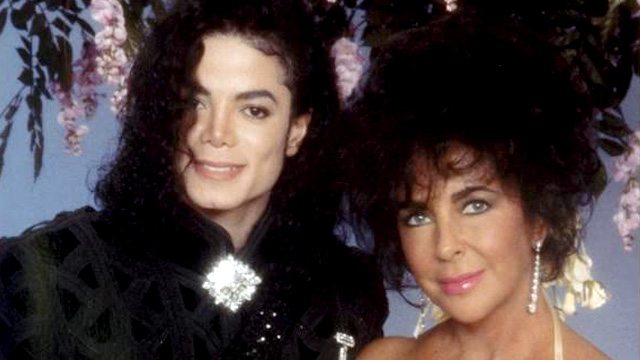 It was the eighth – and final – trip she would ever make down the aisle and now, for the first time, the Elizabeth Taylor AIDS Foundation has released photos of Elizabeth Taylor and Larry Fortensky's lavish 1991 wedding at Michael Jackson's Neverland Ranch.
People Magazine originally covered the wedding on 21st October 1991, as their cover story on the biggest and most media-saturated wedding in Hollywood history.
In the photos, the blushing, bronzed bride is dressed in a pale yellow $25,000 Valentino gown (a gift from the designer). She is seen with her groom – her seventh (she married Richard Burton twice) – and with her close friend, Michael, who hosted the wedding for 160 high profile guests on his 2,700-acre Santa Ynez Valley, California, estate.
As about a dozen helicopters hovered overhead, a brazen paparazzo even parachuted into the ceremony, landing 20 feet from the shocked bride and groom. Elizabeth is seen in the photographs sharing a laugh with an upbeat Michael, and standing with her new hubby under the gardenia-draped gazebo where they became husband and wife.
As famous faces including Liza Minnelli, Eddie Murphy, Nancy Reagan, George Hamilton, Quincy Jones and Macaulay Culkin looked on, Elizabeth walked down the aisle, escorted by Michael and her eldest son, Michael Wilding Jr.
Under the massive tent where the glamorous reception was held, the bride and groom toasted each other and their host – who reportedly paid for much of the estimated $1.5 million wedding – with mineral water.
"You've been so generous, it makes me want to cry," Elizabeth told Michael. "I'll never forget it as long as I live."
Michael and his date, Brooke Shields, cut into the couple's first dance as guests sipped Dom Perignon and chardonnay from a nearby winery and dined on platters of rolled salmon and five tiers of chocolate mousse cake.
Source: People & MJWN
Leave a comment