'Rock With You' Remix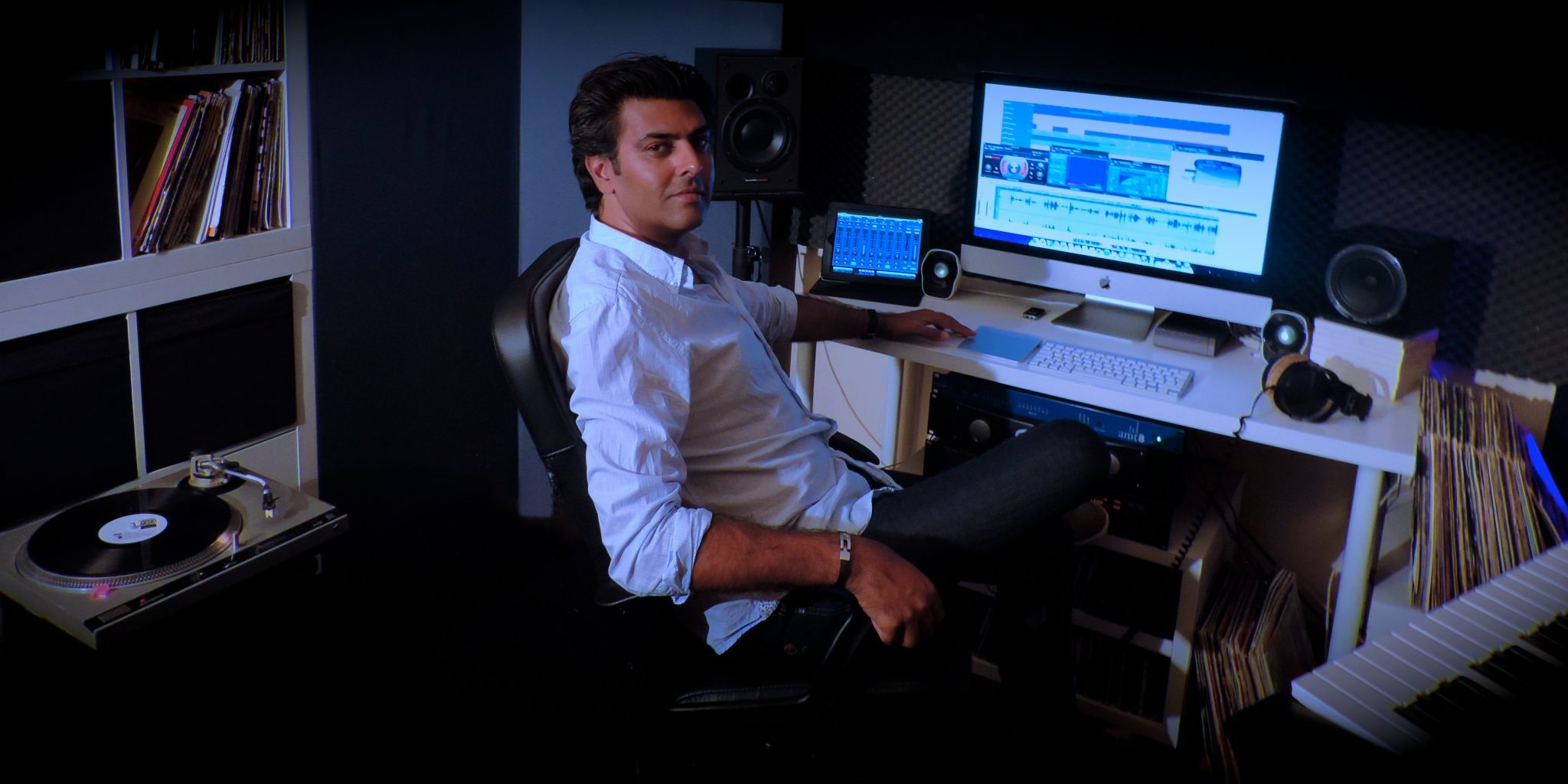 Umesh Dhanji a producer, artist and remixer from London has produced an awesome contemporary dance remix with a retro feel of Michael's classic song 'Rock With You' as a tribute, and that he wanted to share with Michael's fans.
He started making music at the early age of 11, got into the DJ scene when he was 18 and then moved into production some years later initially using the artist name Sonic Fusion.
Umesh's first track 'I'm Ready' was released on the 'Streetbeats' CD among artists such as Beverley Knight, Pete Rock and Brand Nubian, receiving a lot of radio support. He then changed the name to Sonik Fusion and was signed to a management deal with DV8 in London during which time his original track 'Monsoon' was licensed to Transient Records for their 'Mashed Mellow Grooves 3' CD. It was also sub-licensed to Metropol Records in Barcelona for their 'Cassagrande Lounge' CD amongst artists such as Thievery Corporation and Groove Armada.
Umesh then took a long break from music and relocated to Spain where he now lives. Last year he built a brand new studio and has gotten back to his love of making music again. His love for Michael's music has also led him to producing his 'Rock With You' cover that is his first remix featuring Michael's original vocals but in a whole new different way.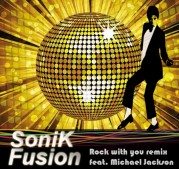 He has kindly agreed to answer some questions on Michael's influence and inspiration and on his 'Rock With You' remix with MJWN and the fans.
1. You are obviously a huge Michael Jackson fan. How long have you been a fan?
I would say I have been a fan of Michael Jackson as long as I can remember and still continue to enjoy his music today, especially the classics from 'Off The Wall,' 'Thriller' and 'Bad.'
2. Did you get a chance to see Michael perform live in concert? If so, tell us your experience on that.
I was lucky enough to have seen him perform twice at Wembley Stadium for the 'Bad' and 'Dangerous' world tours. I remember a friend and I desperately wanted to go to the 'Bad' concert but we couldn´t get the day off work. We refused to miss the concert so we both called in sick and instead went to the concert, but the problem was we both worked at the same place and got called into the manager's office the next day to be told off. It's funny thinking about it now after all this time but I wouldn´t have missed that concert for the world, what a show and we were right at the front of the 70,000 plus crowd so we saw him perform pretty close up. I can still remember standing in line all day just to make sure we could get to the front of the crowd. After hours of waiting and the opening acts were finished a massive row of white lights came up and Michael Jackson popped onto the stage. It was amazing to actually see him there in front of us. If I remember correctly the opening song was 'Wanna Be Starting Something.' The second concert was unfortunately cancelled at the last minute while the stadium was packed with fans. I think he was not feeling well so it had to be cancelled. I still remember seeing fans in the car park in tears as everybody left the stadium. In the end we went to a newly scheduled date and the concert was amazing. I guess that was Michael Jackson the perfectionist, he wouldn't just push through and give the fans a mediocre experience but instead reschedule and give a perfect performance to his fans.
 3. Can you recall the first time you really took note of Michael and what impact it had on you?
I think the 'Off The Wall' album was the first album of his I took real note of. I still love that album! It´s hard to pin point the impact it had except to say that it most definitely would have shaped my musical taste. Growing up, his songs were playing constantly on the radio and he was just a big part my generation. Even today I am influenced and inspired by his dedication to perfection and try to work to the same high standards when I produce music. I believe it makes all the difference.
4. You have stated that you started making music at the age of 11. Did Michael influence you at all to take that path?
I would say that Michael´s music probably hit me later, when I would have been 15 or 16. His music pretty much dominated the charts and was everywhere all the time. It´s hard to really say just how much influence he would have had but I´m sure those tracks I grew up listening to must have fed my musical DNA and help to form the SoniK Fusion sound.
5. What inspired you to do a remix of one of Michael's songs and one of his classics?
It would have been a dream to have actually worked with Michael in the studio, unfortunately that wasn´t a possibility and this was the next best thing. I was looking for something challenging musically after a long absence from producing and I felt like doing a remix of a classic from that era. While thinking of ideas 'Rock With You' hit me and that was it, I knew that was the one as soon as I began work on it. I really enjoyed the challenge and process of making this remix and in some small way I got at least a bit of the feeling of what it could have been like to have worked with him. While working on the track it was magical hearing his voice on it and that provided a lot of the inspiration to complete the track and for it to sound the way it does, and even though Michael wasn´t there in person he was definitely there in spirit and influenced the production all the way through.
6. Why did you pick this particular song, 'Rock With You?'
I always liked 'Rock With You,' it´s one of my favourite tracks of his. There was something about this particular song that I felt lent itself to being a great modern day dance track, from his sensuous vocals to the actual lyrics, it just had something that inspired me to do it. One of the things that appealed was the chance to give the remix a bit of a retro dance track feel and this worked well with the vocals as they were recorded at the end of the 70´s I believe. I think there are other Michael Jackson tracks I could also remix but 'Rock With You' is one of my favourite Michael Jackson tracks as it's from the era of his music I enjoy the most.
7. Your version is very different to his original version, yet Michael's vocals are all there, and it is done so well that it sounds like it has been recorded this way and not a remix. Was that the idea?
Thanks Paula, that´s exactly what I was aiming for. My plan was not to make a typical ´house´ remix or do anything that sounded like his vocals were just stuck on top of another track. It was important that my version was really connected to the vocals in terms of feel and groove but also be completely different and fresh. I also kept in mind that Michael Jackson made music for everybody so I produced in a way that I hope will appeal to a wide audience as Michael Jackson's music always did. I wanted to be respectful to the original song and to Michael. He has no say any more about what happens to his work and I feel it´s a responsibility to do our best to respect his musical legacy, especially as he was so protective of it when he was alive. As everybody knows he was a perfectionist and I made sure I pushed every part of the song as hard as I could, as I am sure he would have made me do if we were working together. All the way through the process I built the track around the feel of the vocals and worked on it and worked on it until it sounded natural and right. It look a lot of time and effort but I think it was worth all those hours spent in the studio. Overall I wanted the track to sound like it was made ´with´ Michael Jackson and capture the magic of the original song and vocals in a completely different way. The other thing that I always kept in mind was the time period that the vocals were recorded, the end of the 70´s, so I produced the track in a way that had a little bit of the feel of that time, for example the R&B horn section, strings and guitar parts. I hope the end result captures a little bit of that late 70´s feel but in a contemporary way.
8. Can you tell us a little about the productive process involved to do a remix like this?
I would start by saying that I approach a remix differently to producing an original track. A remix is always somebody else's work and I try to respect that as much as possible while putting my SoniK Fusion spin on it. In this case only the vocals are from the original track, however they are the essential part of the original song that carry a lot of the feeling. The vocals I started with were only a single vocal track, the tempo was also the original one which is quite a lot slower and set to a completely different rhythm. I started with creating an 8 bar groove and played around with different beats and bass-lines until I found a groove and feel that I liked and very importantly flowed well with Michael´s vocals. Next I worked on the vocals so that they sat and flowed naturally on the beat. After this I began work on the full song arrangement and as you´ll hear the vocals are pretty much all there but broken up and arranged differently to the original. Throughout the production process I kept an image of people in a club dancing to the track and made sure it continued to work as a dance track. I have disco lights in my studio that I often keep running just to give me the club feeling while producing. Once I had the basics in place the rest of it was hours and hours spent listening in detail, trying out different sounds and parts to see what works. A lot of time went into how the track flowed from beginning to end, making sure the track keeps the listeners interested, is cohesive and concludes well. I kept the instrumentation quite minimal on purpose as I wanted the track to have the feel of a live track that Michael would sing along to rather than the feel of having Michael Jackson vocal samples cut and placed onto an electronic dance track. I also avoided any kind of strange effects on his vocals. I kept them as original as possible with just a small amount of effects and processing. Finally when all the vocals and musical arrangements were in place I worked on the overall sound of the final mix making little adjustments along the way until it was done.
9. What message with this remix did you want to get across to Michael's fans and why in this genre of music?
I would say it´s probably more feeling or a vibe I wanted to get across rather than any kind of message. There´s this seductive feeling in the song lyrics and vocals that I wanted to bring out in my remix. I wanted the person listening or dancing to the track to just get caught up in that feeling like with the original track and I hope that comes through. In terms of the genre I wanted to produce a contemporary dance track from day one that was completely different from the original rather than make a slower soul / R&B remix. It just felt like the way to go and the rest just happened organically. I wanted the track to give fans of Michael Jackson a new perspective and also for the younger generation going to clubs now a little feeling of the magic of Michael Jackson on the dance floor that I grew up with.
10. Is there anything else you would like to tell Michael's fans about your remix?
I hope the fans enjoy my take on a classic Michael Jackson track and that it gives them a chance to hear Michael Jackson´s music in another way, maybe what it could have sounded like if it were recorded today. I did my best to capture the spirit of Michael Jackson in the track and hope that comes across.
 11. You are living in Spain now and I know that Michael was and is still loved all over the world. Do you see his influence in Spain and in what way?
Definitely, his music is still everywhere, just recently I was in a club and during the night a couple of his tracks were played including the original 'Rock With You' and 'Billie Jean.' The crowd loved it. It seems that most nights I am out I hear his music being played. Apart from Spain I remember being in a club in Berlin last year, they were playing a real mixture of music and they played 'Thriller.' It's not a Michael Jackson track I think I have ever heard in a club and it sounded mind blowing on the club sound system. Bearing in mind how old that track is now it still sounded fresh.
 12. As a DJ, did you play Michael's songs?
Absolutely, at least one track would always be in my sets. I played mostly 80´s soul and R&B and if I were to pick one track in particular that I always played it would be 'Don´t stop 'Til You Get Enough.' That one always got the crowd moving. 'Billie Jean' was another one I would play regularly and is just magical on the dance floor, even today!
13. Can we expect more remixes of Michael's songs from you?
I´m happy to say there is another version of 'Rock With You' in production. It´s quite different to this one, slower in tempo, more laid back and deeper. I would say it´s more deep house if I had to label it, but you don´t need to be into deep house to enjoy it. I am also considering creating a slower soul / funk version but at the moment it's just an idea I am kicking around in my head. I would love to do more remixes of Michael´s songs but only tracks where I feel I can do something special.
14. Is there anything you would like to say about Michael to Michael's fans?
Continue to keep his musical legacy alive. He left the world a great gift with his music and not to forget his humanitarian work. He was a one of a kind entertainer and person that continues and will continue to inspire people all over the world.
15. Lastly, is there anything more that you would like Michael's fans to know about you?
If any fans would like to follow Sonik Fusion they can find me ontwittter @sonikfusion or on Facebook here.

I would love to hear feedback on the track from Michael Jackson fans and would be pleased to answer questions and keep the fans updated on new developments. It would also be great to get suggestions for other remixes fans would like to hear in the future. It could provide the inspiration for the next Sonik Fusion remix!
You can listen to Umesh's remix of 'Rock With You' here:
(not available for sale or as a download)
Source: Umesh Dhanji & MJWN, with special thanks to Paula
Leave a comment