Justin Pays Tribute To Michael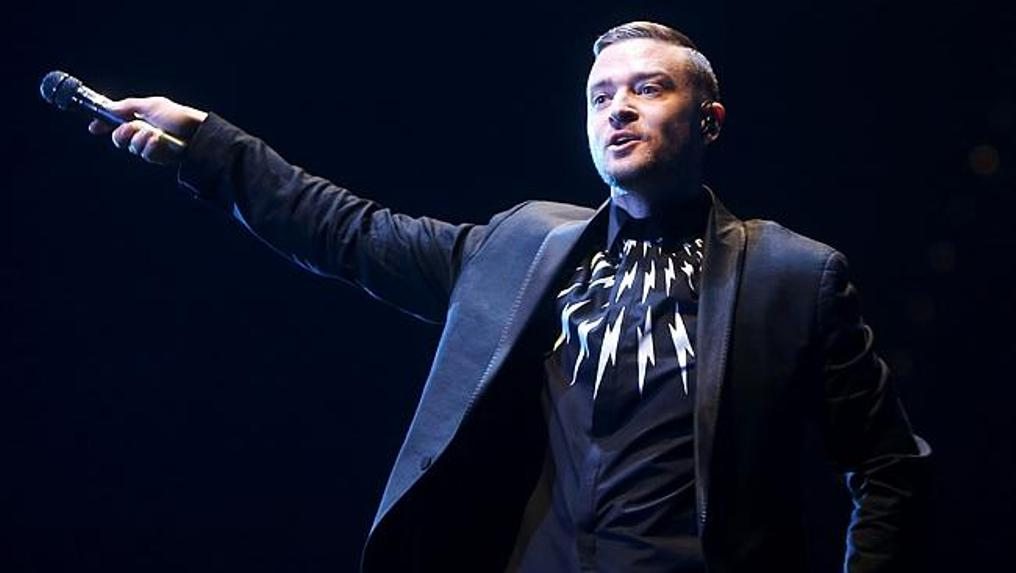 Justin Timberlake recently showed us the respect he has for Michael by sharing vocals with him in the duet 'Love Never Felt So Good,' and he showed it once again, on stage in Adelaide, Australia, during the Australian leg of his '20/20 Experience' Tour.
Justin has always been a big fan of Michael's work and last night and the night before, he paid homage to him midway through his concerts at the Adelaide Entertainment Centre by singing 'Human Nature' to an adoring crowd.
Moving through the isle between fans with Security, he swapped from the main stage that he had been performing to a smaller one towards the back of the Adelaide Entertainment Centre, where the VIP section was located to wow the crowd and get a little more up close and personal with his fans and with his rendition of 'Human Nature.'
There were many Michael Fans in the crowd, as you could hear by the roar they made when he started singing Michael's classic. He constantly connected with the audience by getting them to sing the song with him. Pointing up to the sky he shouted to the crowd, "SING IT LOUDER SO HE CAN HEAR US!" A heartfelt gesture on his part and what was sure to make a few MJ fans sigh.
It may have been a Justin Timberlake concert, but Michael's influence and inspiration was evident throughout the whole night. From the precision of the dancing and the amazing choreography, the way the music was set, stopping and starting again in a song in unison with the dance, just as Michael used to do in his concerts, you couldn't help but be reminded of the King Of Pop in some way.
As a local Adelaide review described it,
"Fans wanting to capture a glimpse of JT's fancy footwork were not disappointed with the singer dancing through most of the show and pulling his signature MJ inspired moves."
Watch Justin sing 'Human Nature' in Adelaide, Australia!!
Source: MJWN, with many thanks to Paula
Leave a comment