3D 'Thriller'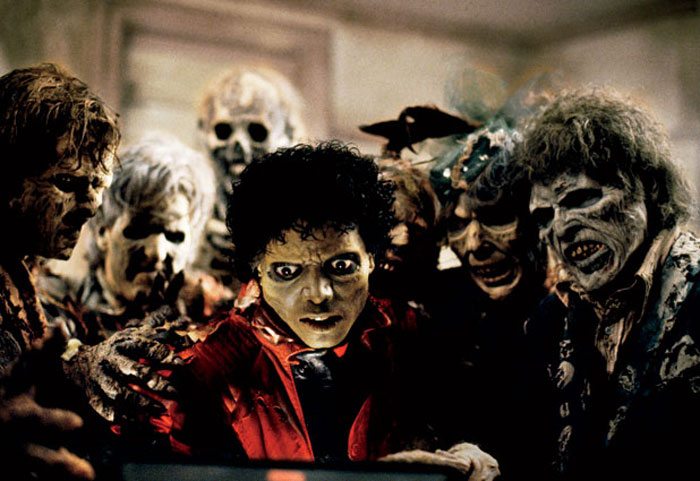 Fans will have the chance to see Michael's 'Thriller' masterpiece as never seen before. Michael's iconic 'Thriller' video will be released in 3D next year. The 14-minute 1983 classic short film will be revamped by original director John Landis with a possible release in cinemas.
John said:
"It is going to reappear in a highly polished and three-dimensional way that is very exciting on the big screen."
A family insider says the release of the 3D film represents part of a plan Michael had for his 'This Is It' shows – a 50-date London residency which he had been preparing for before his death in June 2009. The source told the New York Daily News newspaper's Confidenti@l column:
"John has been secretly working away on this for several months now. The iconic video has never been released on Blu-ray or seen in cinemas and 3-D, and that was always a vision Michael had. In fact, his 'This Is It' London show was meant to feature a segment which included a 3-D performance and the Estate are even looking into turning 'Thriller' into a franchise."
The source then went on to say:
"The Estate has been looking at gaming ideas, too, and 'Thriller' fits into the genre. 'It could be a dance experience or a zombie-style, shoot-' em-up-style movie. There are so many possibilities with this creative masterpiece. Official paperwork from the Jackson Estate reveals plans for ventures including multiple albums, Internet games and film, documentary and a Broadway play about Michael."
'Thriller' – which had a reported budget of $500,000 – was the first music video to be inducted into the National Film Registry in 2009. The body recognises works that are "culturally, historically or aesthetically" significant.
Source: contactmusic.com & MJWN
Leave a comment