Michael's Pythons Find Home In Colorado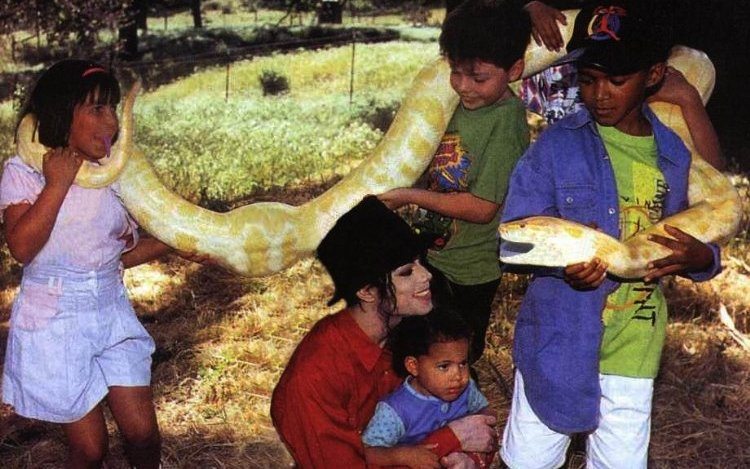 The Children's Nature Center (CNC) in Fruita, Colorado, is a zoological center that exhibits exotic animals in naturalist habitats. The center hosts more than 120 unique creatures, ranging from 13-foot pythons to 1-inch-long dart frogs to lively stingrays.
They have a saltwater habitat, a brackish water habitat, freshwater habitats, as well as numerous coral tanks with a wide variety of aquatic life. CNC features a collection of snakes, reptiles, and amphibians, as well as the largest indoor honey beehive in Colorado and a variety of colourful parrots. Their living and inanimate exhibits are all designed to educate guests on animals, wildlife, and the environment.
The Center is now proud to announce that it has a couple of new members living at it's premises. Two of Michael's giant pythons, Kermit and Sunshine have made the center their new home and are being looked after by the best expert care.
The Children's Nature Centre is a non profit organisation and depends on donors and sponsors to help their organisation flourish and continue giving the care they give to and is needed by it's animals. They are asking fans for a little help to build Michael's Kermit and Sunshine a bigger home at the center.
Here is a message from the Center to Michael's fans:
"We are carrying a bit of the King of Pop's legacy at The Children's Nature
Center in Fruita, Colorado. Two of Michael Jackson's giant pythons have
found 'One More Chance' at our facility.  We are 'Thrilled' to announce that
Kermit and Sunshine are living a peaceful and happy life with the best
expert care at our loving Center.  In fact, 'We Just Can't Stop Loving'
them! These healthy babies are doing well and we would like to build them a
bigger home at The Children's Nature Center.  We are a non-profit
organization and depend on donors and sponsors to help our organization
flourish.  We are asking for a little of your 'Human Nature' to help Kermit
and Sunshine continue to keep Michael's 'History' alive. Please look at 'The
Man (or Woman) In The Mirror' and consider giving a little monetary
contribution for Kermit and Sunshine's new home and continued care. 'You Are
Not Alone', as EVERY contribution helps. We 'Don't Stop 'Til We Get Enough'.
So next time you're on the western side of Colorado, stop by The Children's
Nature Center and let us, Kermit, and Sunshine 'Rock With You!' "
The Children's Nature Center is located at, 404 Jurassic Ave. #A Fruita, CO
81521.
It's hours of operation are, Tuesday to Saturday from 10:00 am to 5:00 pm
and Sunday from Noon to 4:00 pm.
Here you can discover more information about the center's work and make your donation to Kermit and Sunshine's
bigger home.
Source: The Children's Nature Center & MJWN
Leave a comment