'Thriller Live' To Moonwalk Down Under!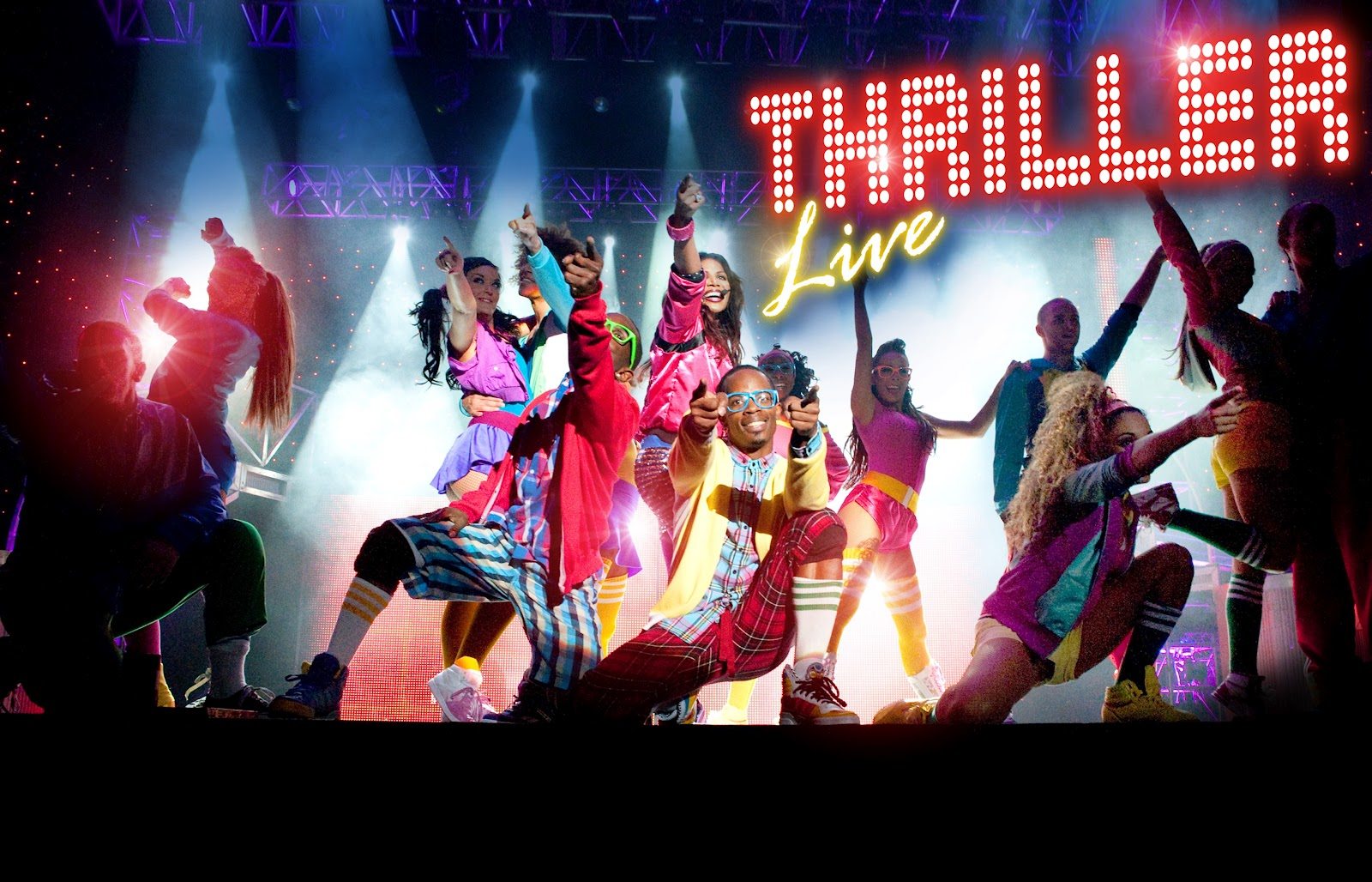 It has finally been confirmed that 'THRILLER LIVE,' a spectacular theatrical production created as a tribute to Michael, the world's greatest entertainer, and celebrating his career and with the Jackson Five, is now heading down under.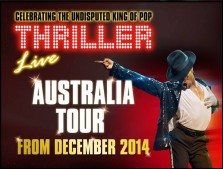 From December 2014 it will be touring nationally in Australia and will include Perth, Adelaide, Brisbane, Melbourne and Sydney as its stops. Forty-five international and Australian performers, musicians and crew will bring 'THRILLER LIVE' to life in this Australian premiere production.
The show is now in its record breaking 6th year in London's West End and is still going strong. After opening at the Lyric Theatre London in January 2009 to rave reviews, 'THRILLER LIVE' went on a world tour and a sell-out UK arena tour, playing over 3000 shows globally to 3 million fans. The show visited South Africa, China, Sweden, Finland, Norway, Japan and Brazil, plus entered the West End record books by becoming the longest running show in the Lyric Theatre's 125 year history!!
The musical consists of over two hours of Michael's famous songs from his legendary 45 year musical history. The show includes 'I Want You Back,' 'ABC,' 'Can You Feel It,' 'Off The Wall,' 'The Way You Make Me Feel,' 'Smooth Criminal,' 'Beat It,' 'Billie Jean,' 'Dirty Diana,' 'Bad,' 'Rock With You,' 'They Don't Care About Us,' 'Dangerous,' 'Heal The World,' 'Thriller,' and many more.
All this fantastic music is combined with high energy choreography, dancing, dazzling costumes complete with Michael's fedora and white glove, and amazing special effects plus video footage, while it takes the audience on a magical and electrifying journey into Michael's career.
What makes this tribute to Michael extra special to many Michael Jackson fans is that it was produced and opened while Michael was still here with us.
'THRILLER LIVE' was originally created by Adrian Grant, a long-time associate of Michael himself and the author of the book 'Michael Jackson – The Visual Documentary.'
The Australian tour of 'THRILLER LIVE' is produced by The Flying Music Company, Ambassador Theatre Group, BB Promotion and Lunchbox Theatricals, in association with Adelaide Festival Centre and Arts Centre Melbourne.
The musical is a Michael Jackson tribute that fans in Australia do not want to miss out on. Australia brace yourself for a THRILLER of a show!
Watch a video of John Maher the Musical Director talking about 'THRILLER LIVE' here:
Watch some footage of 'THRILLER LIVE's London West End Musical Trailer here:
Plus, you can register now on the waitlist for tickets at THRILLERLIVE.COM.AU
Source: With very special thanks to Paula Katsikas, Broadway.com & the Ambassador Theatre Group
Leave a comment