School To Be Renamed For Michael Jackson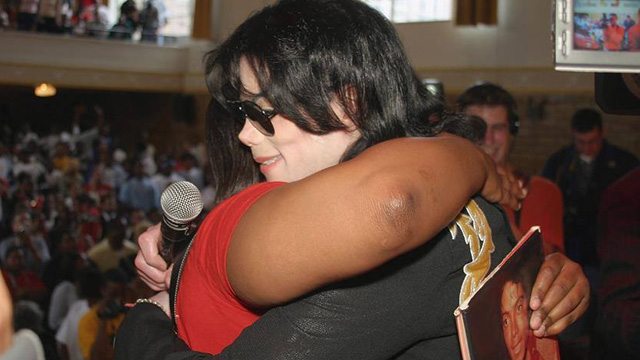 A school in Gary Indiana, where Michael Jackson grew up, will soon be renamed in honour of the city's most famous native son.
It hasn't been determined which school will bear Michael's name, however the school board has set the plan in motion after approving a memorandum of understanding with Michael's mother Katherine.
The front-runner to be named after Jackson is Roosevelt, the ageing high school that looms behind the original Jackson family home at 2300 Jackson St. Michael visited the school back in 2003 during his visit to his hometown and received an honorary diploma from Roosevelt. On receiving the diploma he encouraged students to stay in school and study hard during his visit. Whilst Michael never attended that high school, he performed on its auditorium stage in a local talent show with his older Jackson 5 brothers.
The district is working with the Jackson family to select the school building. Gary Community School Corp. Superintendent, Cheryl Pruitt, said;
"A close relationship with the Jackson family to improve the quality of programs for the Gary Community School Corp. can mean tremendous gains for the school district and the city as a whole."
Pruitt said the renaming came about in a conversation with Katherine Jackson, who's been a supporter of the school district. She donated $10,000 during the Gary Promise scholarship event, hosted by Magic Johnson, earlier this year.
"She's always wanted something left here. She's really dedicated to the Gary Community Schools," Pruitt said of Katherine Jackson.
The memorandum of understanding, signed by Katherine states:
"The Gary Community School Corporation seeks to honour Michael Jackson and to inspire children to excel in the arts and education."
Source: Post Tribune & MJWN
Leave a comment