MJ's Colorado Recording Retreat Sells For Millions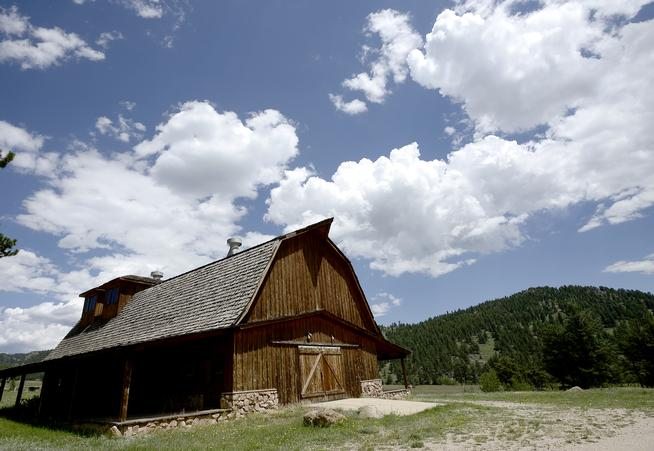 A ranch in Denver, Colorado, that was frequently used as a recording retreat by music legends like Michael Jackson and Sir Elton John has reportedly sold for $32.5 million.
The Caribou Ranch, which belonged to music producer James William Guercio, sold to the Indian Peaks Holdings LLC about a month ago, reports The Business Journal.
Guercio reportedly purchased the place in 1971 for $11 million. He made some significant changes to the property including the addition of a swanky recording studio that attracted several renowned musicians like U2, Stevie Wonder, The Beach Boys, Jeff Back and Billy Joel as well.
Sir Elton John recorded his hit single 'Caribou' in the studio of the ranch and also made his cover of The Beatles' 'Lucy in the Sky with Diamonds' with John Lennon, there.
Michael Jackson also recorded a song for his album 'BAD' in the studio, while enjoying the amenities the ranch had to offer.
"Caribou Ranch was such an incredible part of Colorado music history. In the '70s, it was the first destination studio where acts sequestered themselves somewhere in the thought that it would spark creativity," G. Brown, director of the Colorado Music Hall of Fame told The Denver Post.
"It was a who's who of rock that recorded up there in the '70s and '80s. It is just an incredible legacy."
However, the studio was closed after a fire accident in 1985.
Sources told the publication that the buyers, represented by the trust, were descendants of the Walton family, founders of Walmart. Over the years that the Guercio family owned the ranch, it collected and preserved several musical artifacts including 10 pianos. The family plans on donating some to the Colorado Music Hall of Fame and auctioning off the rest.
But, why sell such a meaningful piece of music history?
"This gives us a good chance to focus on our ranch in Montana and Caribou's induction into Colorado's Music Hall of Fame later this year," Will Guercio, James' son, told the Denver Post.
The ranch was listed with Mountain Marketing Associates, which was shopping it around with a $45 million price tag. After the 1985 fire, Guercio sold away about 2,600 acres of the ranch to Boulder County.
According to the listing, the ranch has 1,600 deeded acres and 300 irrigated acres. It has water rights, allows for fly fishing, has building permits and is just minutes away from Boulder and Eldora Ski area.
The ranch also has a main house, barns, guest cabins and riding areas. Check out the photos of the ranch here.
Source: Realty Today & MJWN
Leave a comment